Popcorn is one of the easiest snacks you can make for yourself at home -- even the non-microwave kind! But I find it can get a little monotonous in flavor with just melted butter and salt involved.
Once I've stood over the pan, shaking it patiently until all the kernels are popped but none of them have burned, I want it to taste a little more special, a little elevated from what I can get in a movie theater.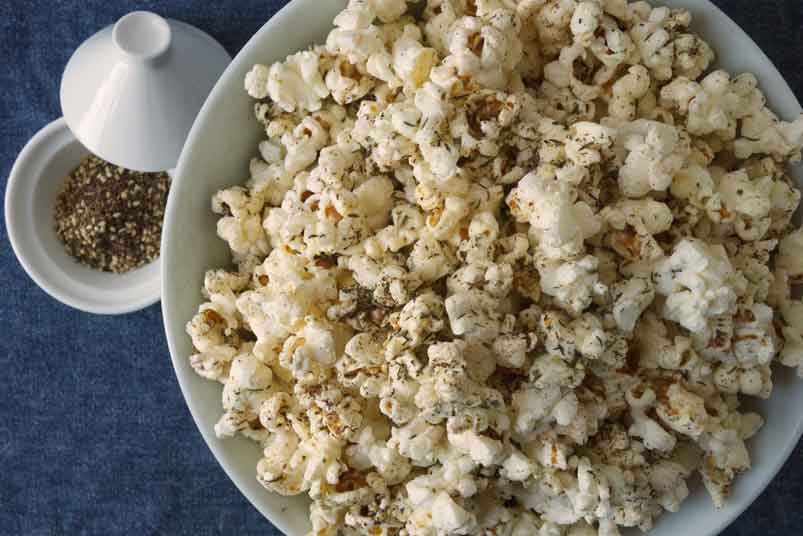 Enter Zahtar, the Middle Eastern spice blend that's heavy on the dried thyme and sesame seeds, with a punch of sour brightness from sumac. It's the perfect thing to toss in with popcorn -- the herbs work nicely with the crunch of the corn, the sesame adds extra texture, and the sumac keeps things interesting. Give it a try and mix up your popcorn routine, or start a new one!