Have you ever had Tabbouleh? No, I'm not talking about a grain salad demurely flecked with parsley, that tastes mostly of bulgur or couscous or quinoa or whatever grain someone needed to use up. I'm talking about a salad that is almost all green, grains used sparingly to bulk out the delicious herbs that provide most of the volume and flavor.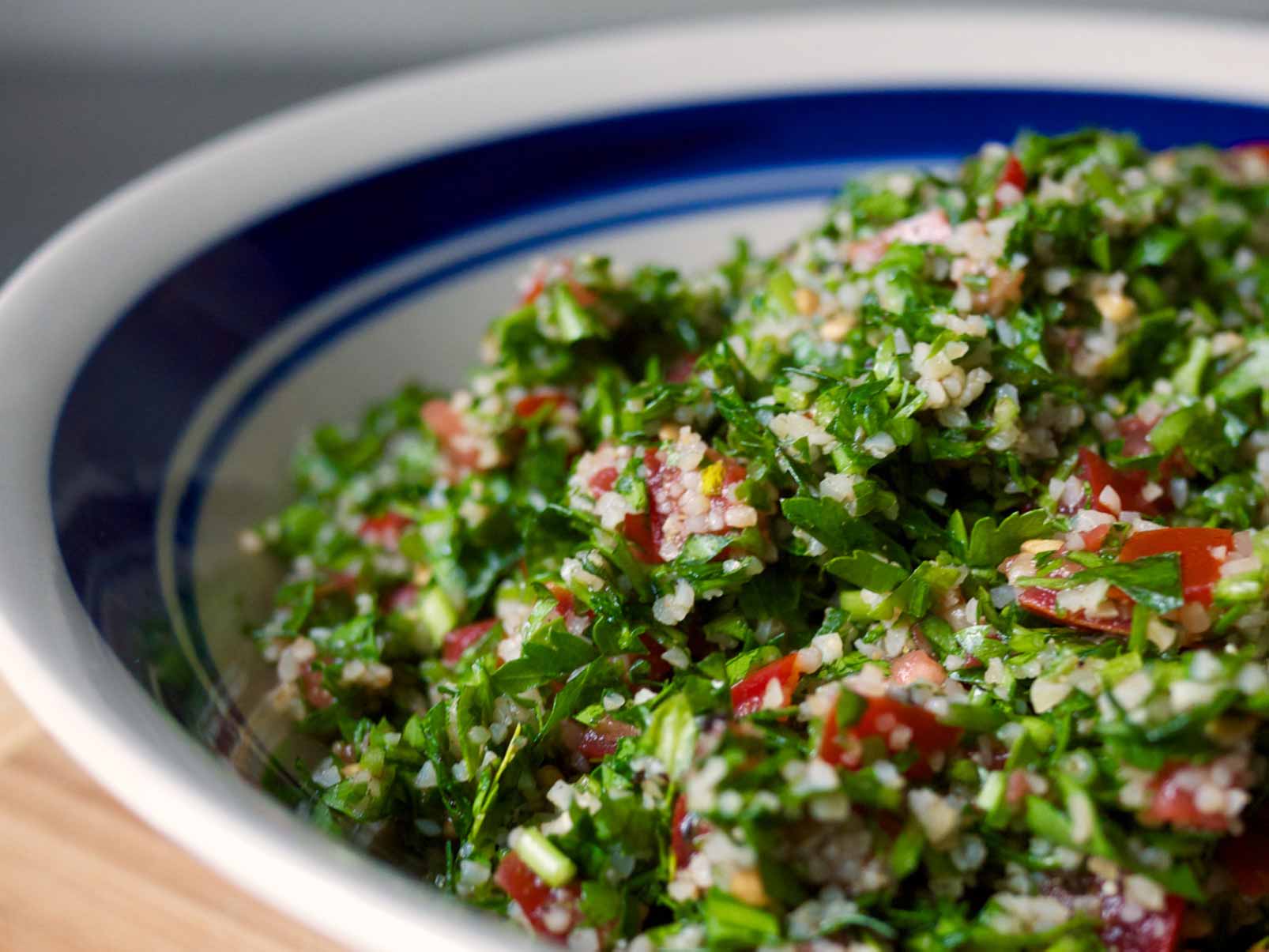 But it's not just parsley and mint that provide the wonderful summer taste of tabbouleh -- there should be some spices that bring warmth to the green flavor of the herbs as well. Add some finely diced tomatoes for extra summery flavor, some shallots for onion-y sharpness, and the time-tested combination of lemon, olive oil, and salt and pepper, and you have the perfect summer salad, one that holds up to refrigeration and transportation admirably.
This recipe calls for fine bulgur, the smallest size of a variety of cracked wheat. If you can't find the fine size, feel free to use medium, or couscous, or quinoa, if that's what you can get. The important thing here is the ratio of herbs to grains. And the spices, of course.