A refreshing herbal tea with bold flavors and an earthy, spiced flavor profile.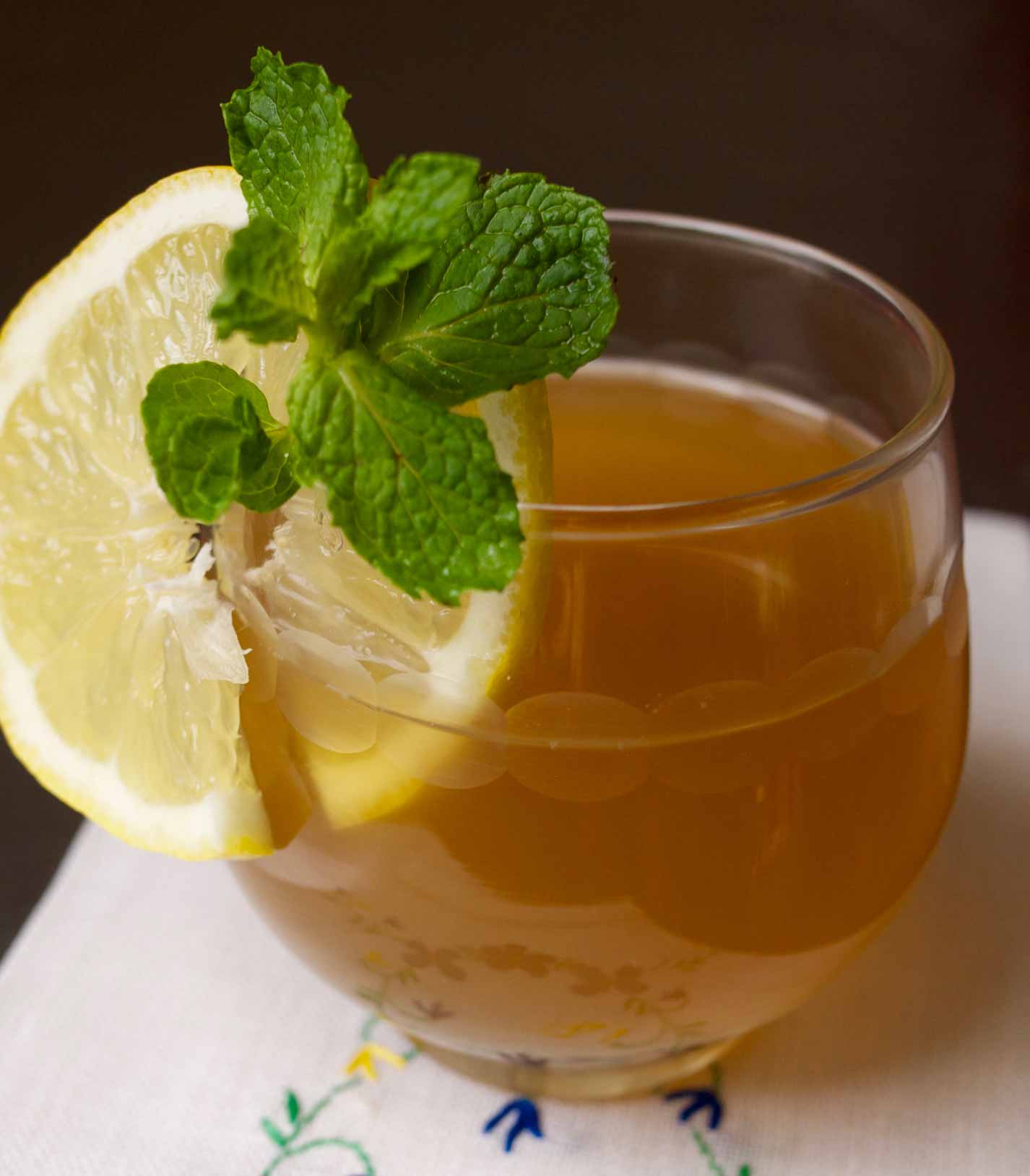 This is an unusual tea -- one with bold flavors and an earthy spice to it. But it's also refreshing and feels quite restorative to drink. Vanns Coriander Seeds, Fennel Seeds, Cumin Seeds, and Black Tellicherry Peppercorns provide a wonderful base of clean spice flavor, while mint, ginger, and lemon give it a freshness that you rarely find in a packaged herbal tea.
It's great hot or iced, sweetened or not, left fully herbal or combined with green tea, and the strength of the tea is entirely up to you, just depending on how long you steep things. It's infinitely customizable and wonderfully delicious.