This is our go-to cake. It looks humble -- just one layer, no icing, the fruit on top kind of burst open and starting to get jammy -- but once people take a bite, they're hooked. The key is the buttery, dense cake itself, and the sprinkle of sugar and cinnamon that goes on top of the fruit before baking to form a wonderfully crisp top crust that contrasts beautifully with the soft fruit.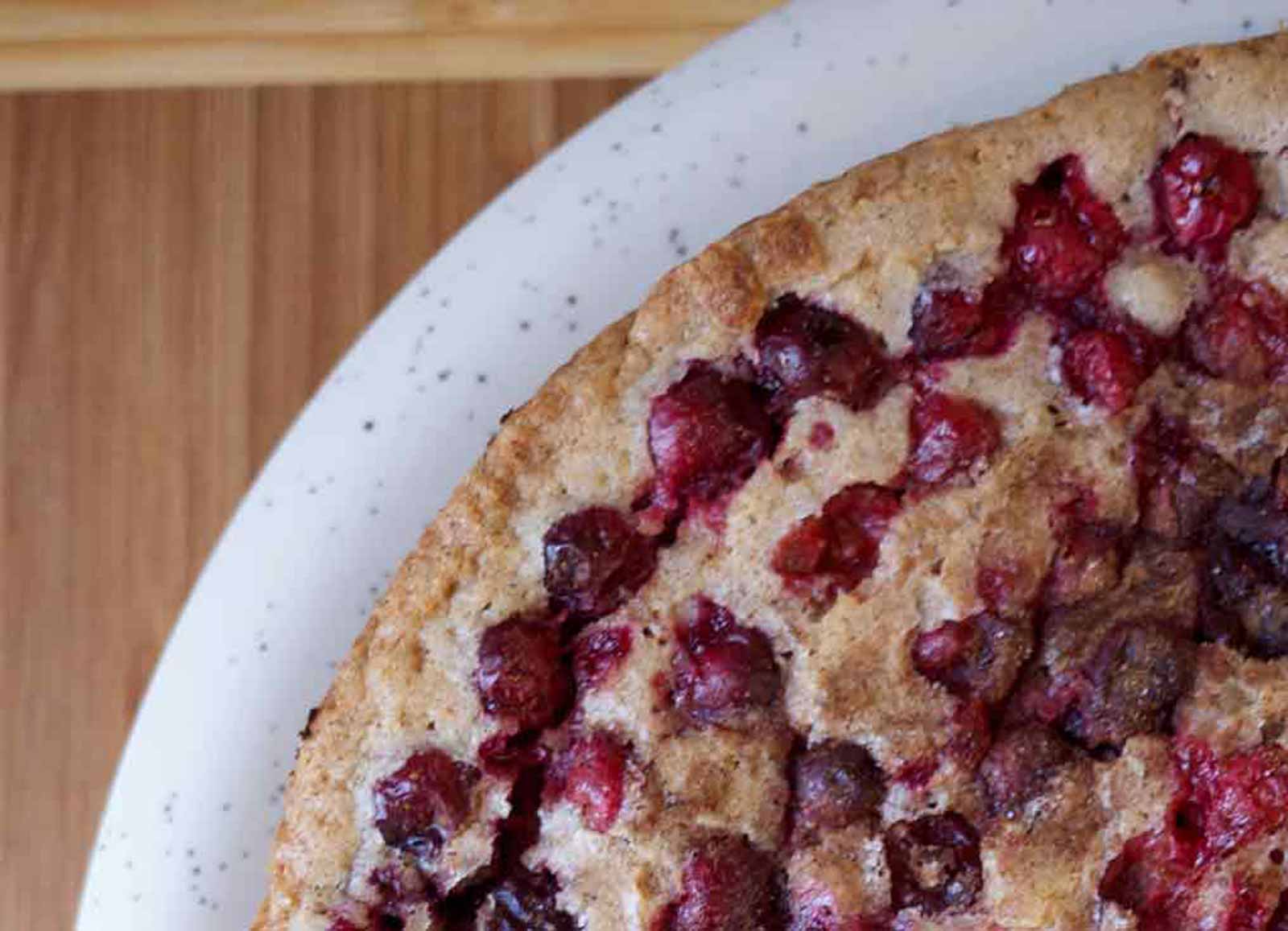 The cake itself is made with a variety of spices that come together to create something warm and a little bit surprising for something that looks so simple.
Tart cranberries are used in this recipe to create a nice balance between sweet and sour, but any fruit that can stand up to baking will work nicely in this recipe, with an adjustment to the spices to ensure maximum deliciousness! When in doubt, go with cinnamon and a little vanilla extract.