It's starting to feel like real springtime weather these days -- cool in the mornings and evenings, warm during the day, weather that sometimes makes it hard to know what to eat. A cool, refreshing, summery salad or a comforting, warming wintery stew?
I think this recipe is the best of both worlds. Black beans and chicken gently braise with a mixture of the spices commonly found in chorizo to yield something with deep, delicious flavor and a nice pop of spice. On top is a hit of freshness -- cilantro leaves, sliced scallion greens, serrano chiles, avocado, lime juice, and a dollop of sour cream.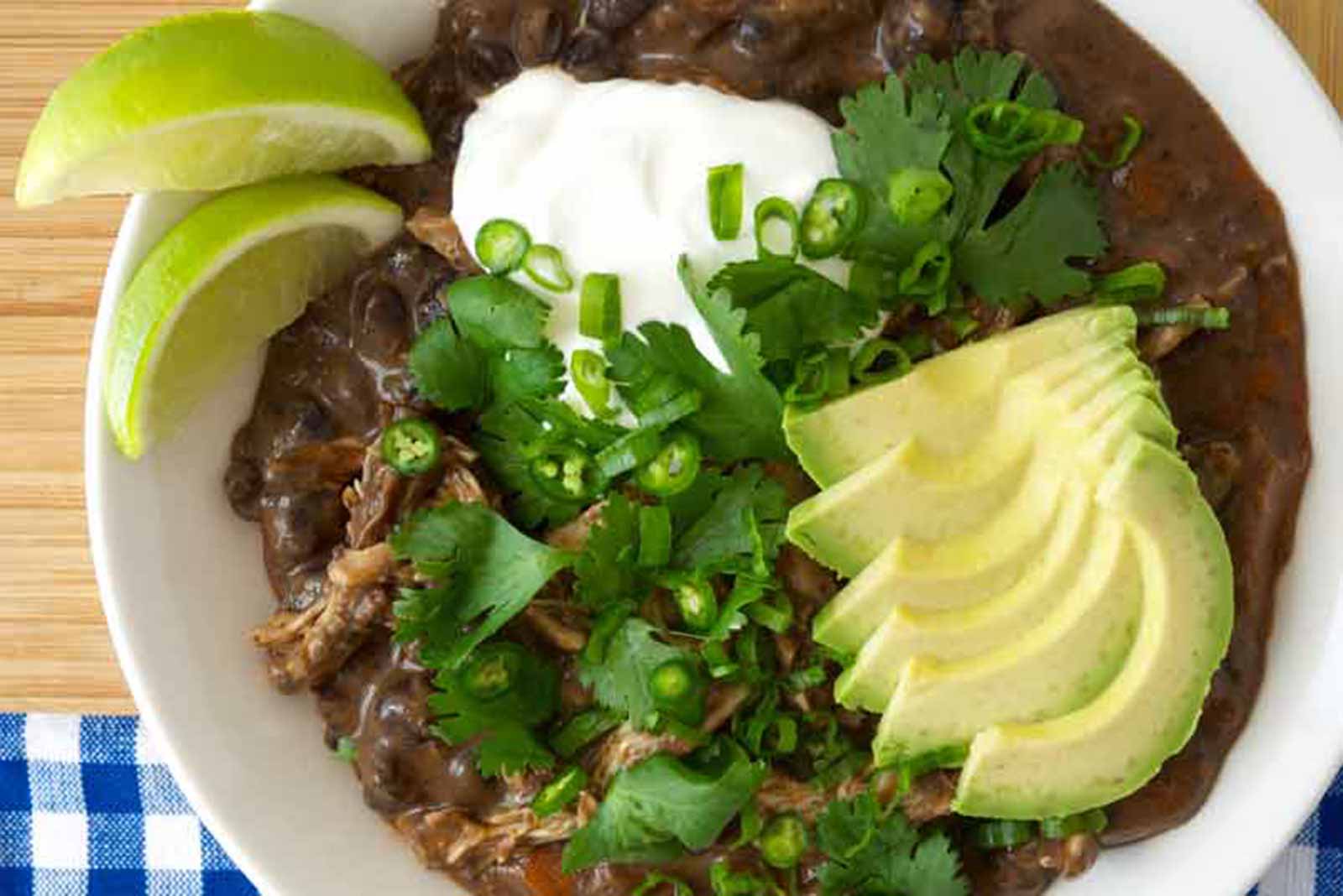 It's enough to keep you warm on a cool spring night, with flavors that will knock the final dregs of those winter blues right out of sight.