It's almost Memorial Day, and you know what that means -- time to take the cover off your grill, stock up on the charcoal and propane, and fill your grocery cart with your favorite pieces of meat and grillable vegetables. But though I know we're all excited about the first burgers and brats of the year, I want to share one of my favorite grilling recipes. It's complex and unexpected in its Indian flavors, but also a total crowdpleaser!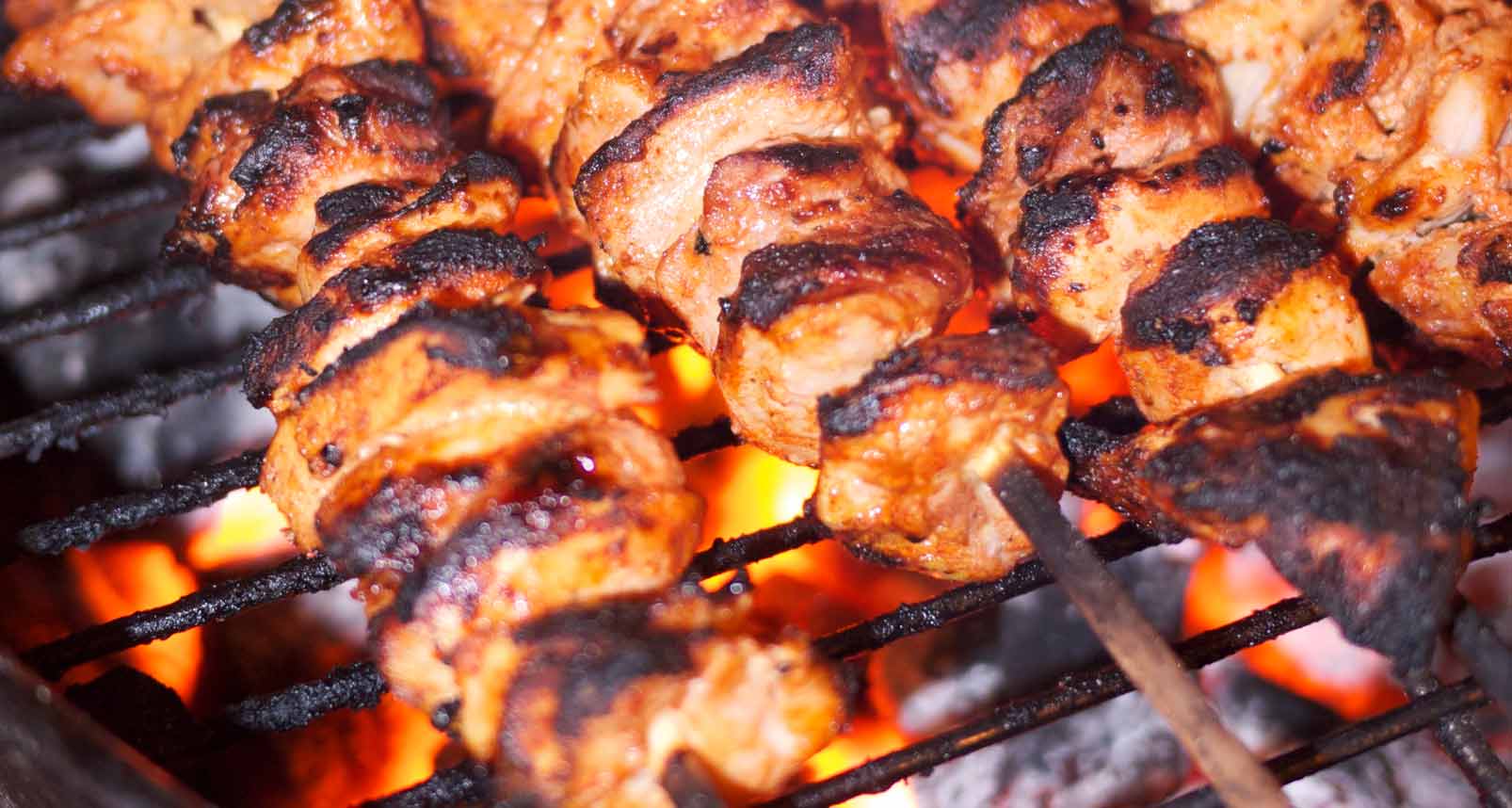 If you've ever looked at your spices and wondered, "Why on earth do I need two different kinds of paprika?" well, this recipe is the answer to your question. These kebabs use both Hungarian and Smoked Spanish Paprika to create a depth of flavor that is both sweet, smoky, and a little spicy. Add in some cumin, cayenne, and ground black pepper, bound together with yogurt and other flavorful ingredients, and you end up with a kebab version of an Indian takeout favorite -- Chicken Tikka Masala.
So, it's only natural to pair these kebabs with some creamy, cooling cucumber raita, which incorporates cayenne, cumin, and brown mustard seeds for a sauce that is both refreshing and zesty!