This simple recipe makes the absolute best of all the ingredients involved. Salty feta complements the sweet, plump, ocean brine-y shrimp, all bound together in a flavorful tomato sauce, seasoned with Mediterranean oregano.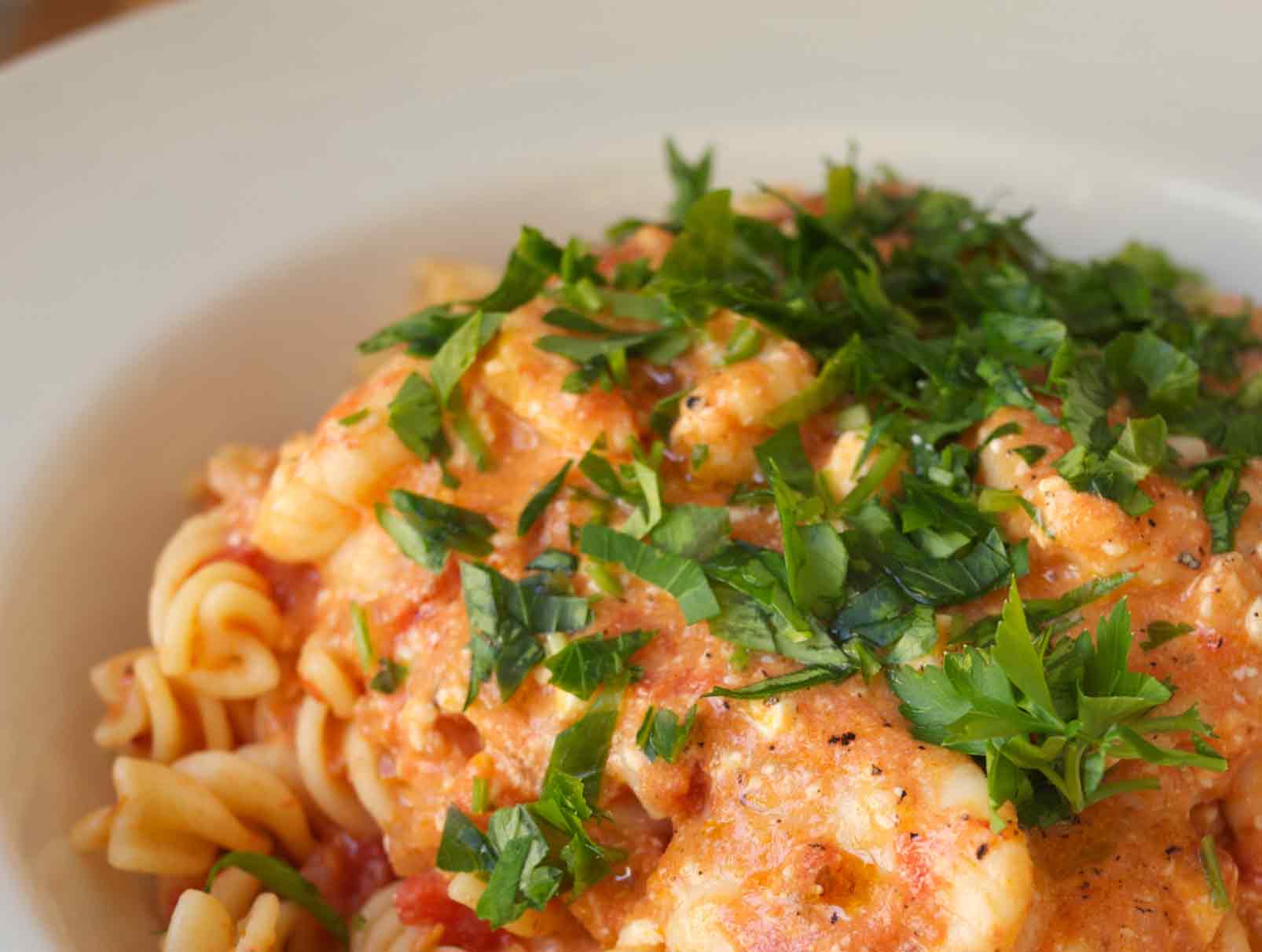 It's easy enough that you could serve it on a weeknight, but impressive enough that you could also serve it as a dinner party main. It works well in hot and cold weather, the Greek flavors both refreshing and cozy.
I've incorporated a technique below that is great for all pasta dishes -- finishing off the cooking of the pasta with some of the sauce and some pasta-cooking water. The starch in the cooking water helps to bind the sauce to the pasta, giving you a much more cohesive dish than you'd have if you simply spread the sauce on top or mixed it in with the fully-cooked pasta.