It's going to be a cold one on the East Coast this weekend — time for a warming breakfast that gives you the power and energy to get through the day. Here's one amazing option — Shakshuka! Not only is it fun to say, it's a delicious, savory, healthy egg dish that makes for an exciting and comforting meal.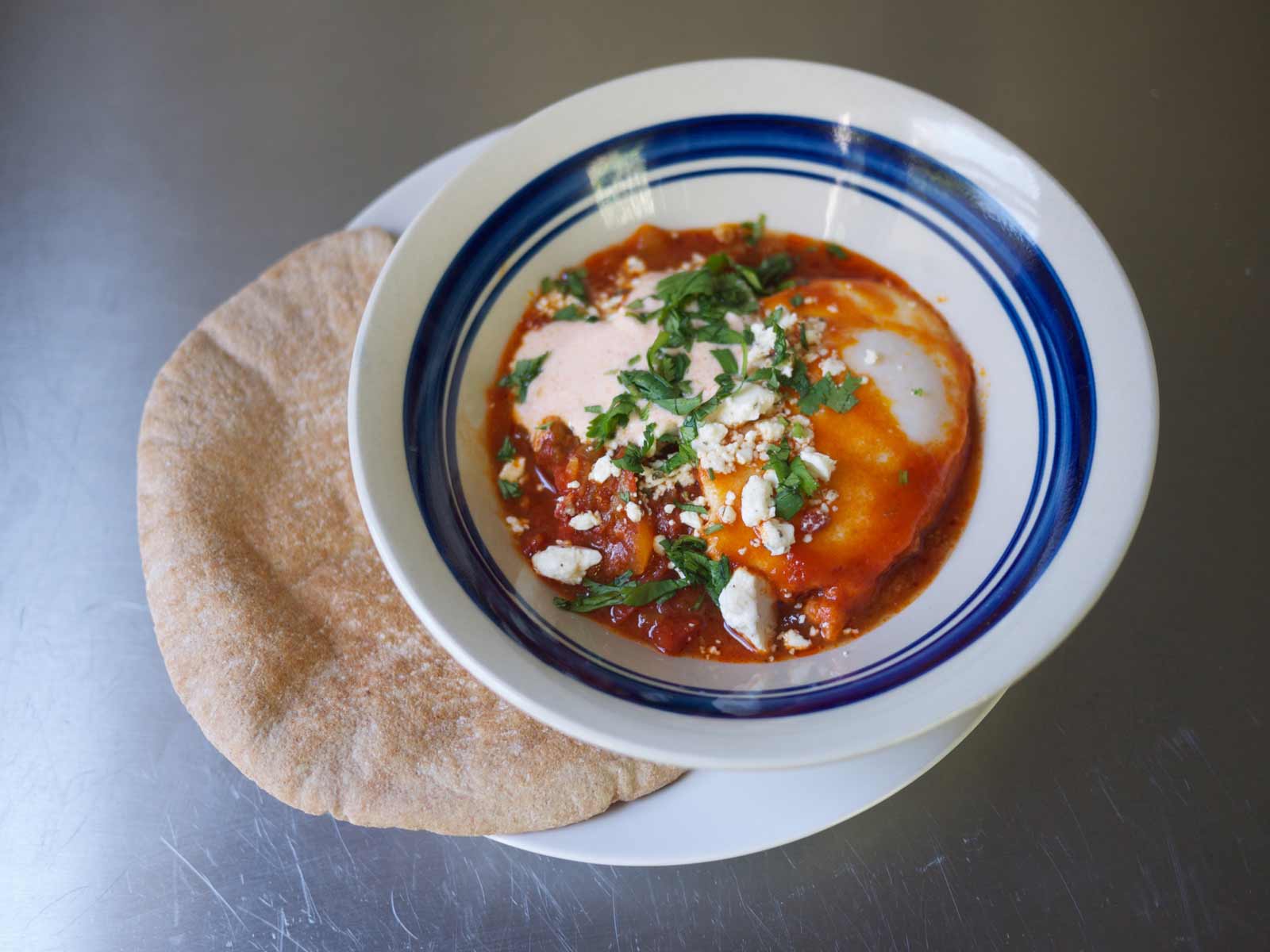 We're back in the Middle East again, using a combination of onions, hot chiles, garlic, sweet paprika, and ground cumin to make a perfectly spicy, hearty tomato sauce, in which eggs are poached to make the perfect savory breakfast. Or lunch. Or dinner. This is an extremely versatile dish.
The base recipe is fairly traditional. Variations on the theme can be found in Tunisia, Egypt, Israel, Morocco, and Libya, among others, but I've added an extra component that really takes it to the next level -- a smoky, spicy yogurt sauce that's dolloped on top for an extra layer of flavor and a cooling creaminess that complements the spiced tartness of the tomatoes.
And here's a pro tip: if you don't want to make all six servings at once, poach however many eggs you want at a time, and save the remaining tomato sauce for another round of Shakshuka, your new favorite word.