The simple act of stirring together a mixture of seeds (or walnuts!) and honey yields big flavor results.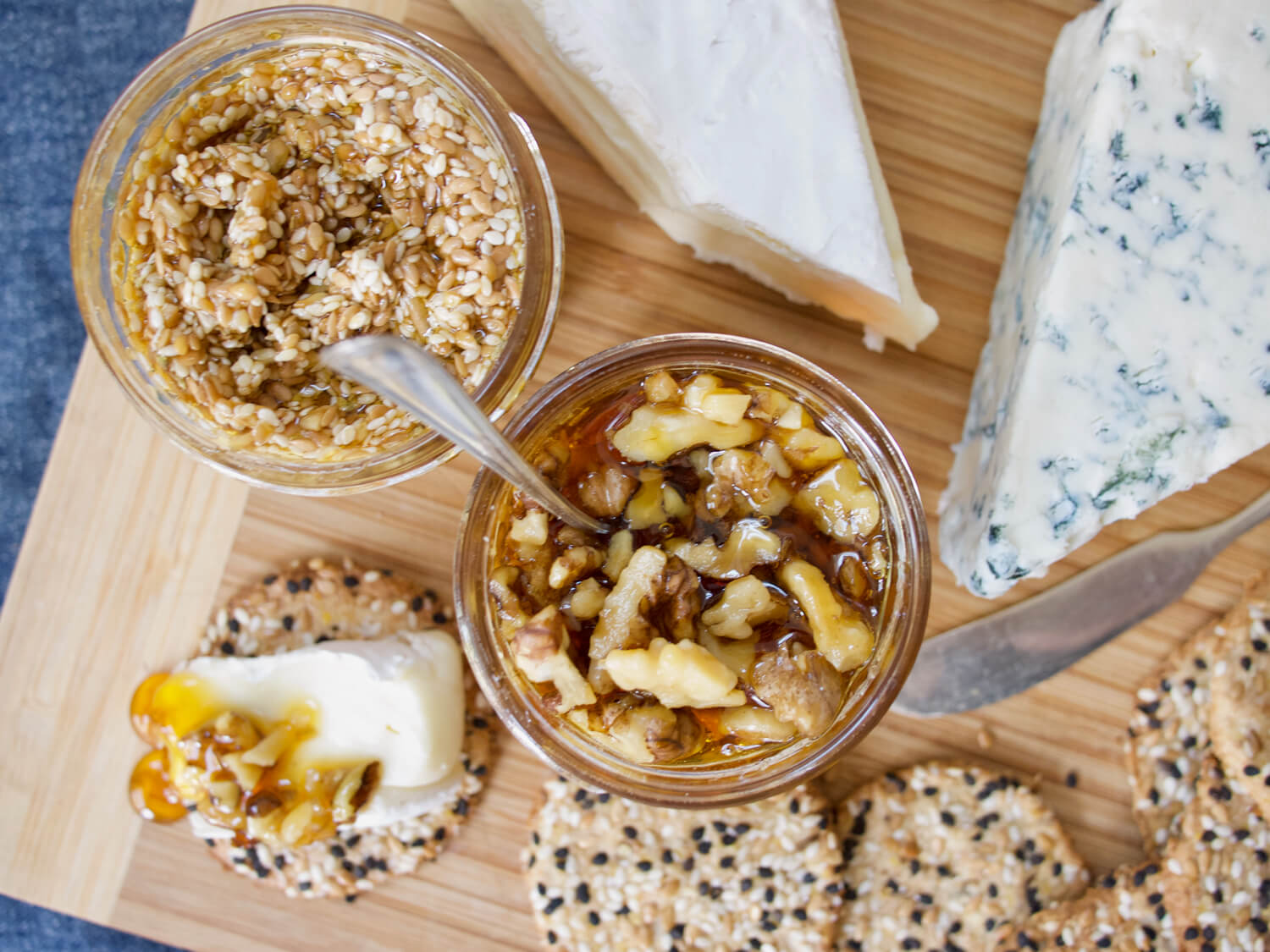 Every great cheese plate needs a condiment that ties all of the components together. When you're in a rush, honey is a great choice -- it goes with just about every cheese there is. But sometimes it's a bit too one-note or overly sweet. With these recipes, honey is transformed into a much more complex and savory spread through the simple process of toasting some seeds or nuts and stirring them into whatever honey you have on hand.
The recipes are completely adjustable to suit your preferences or pantry supplies -- as they are below, Vanns Fennel Seed adds some aromatic complexity to earthy sesame, flax, and sunflower seeds, while a touch of Vanns Black Walnut Flavor amps up the nuttiness of toasted walnuts.