This is one of my favorite kinds of dishes -- one that's made up entirely of ingredients that are likely part of your rotation of pantry staples, but which, when combined and cooked in just the right way, make a dish that feels truly luxurious.
Onions and rosemary work together with a sweet-tart combination of vinegars, honey, and wine to yield a sophisticated, melt-in-your-mouth onion jam, ready to be slathered on sandwiches or served on delicate toasts with a little bit of ricotta cheese at a dinner party.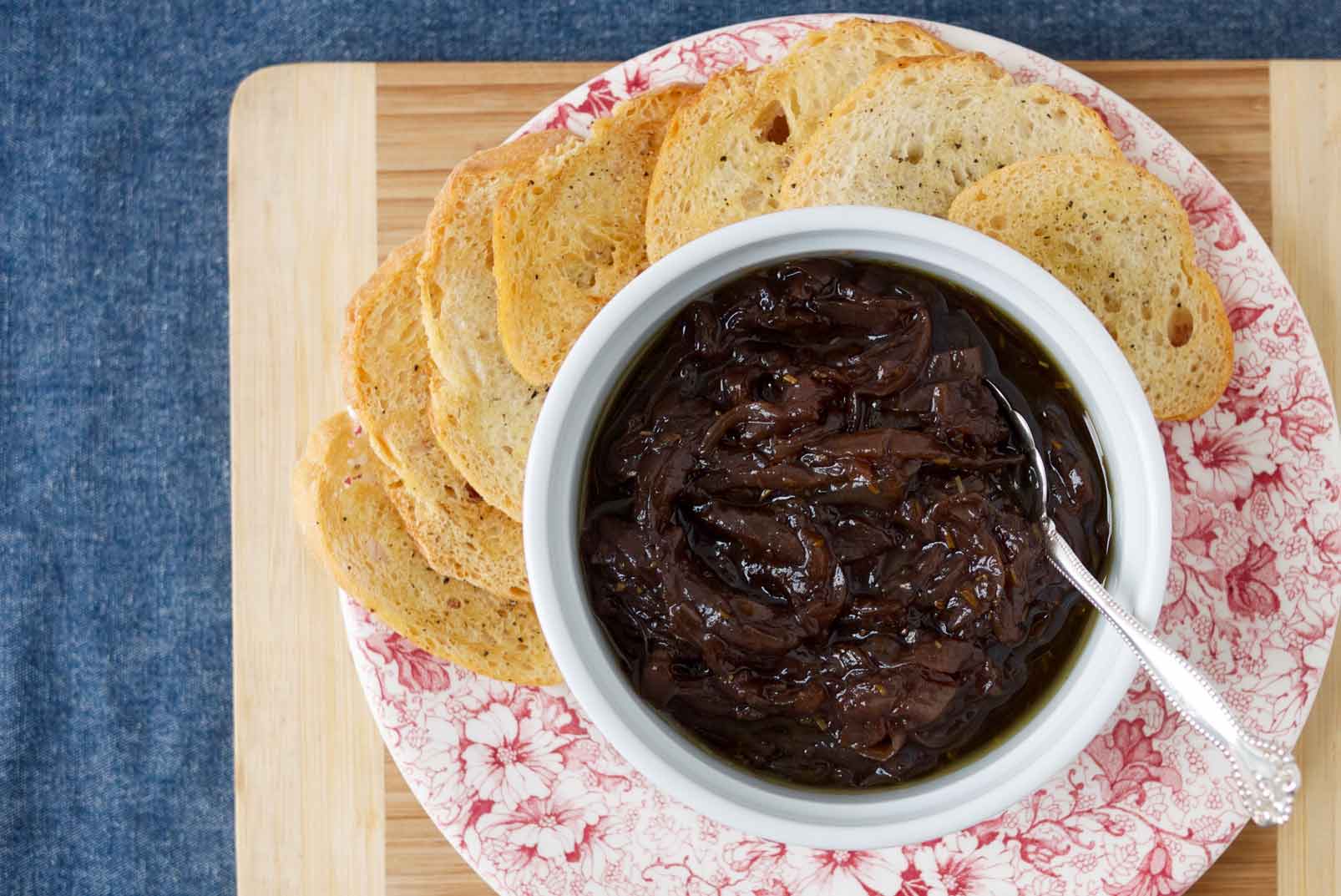 It keeps for quite a long time in the fridge, too, so you can have a little taste of luxury whenever the mood strikes you.