This is just one of those recipes that, when you suddenly realize that you have all the simple ingredients sitting in your fridge, you'll be really excited to make. It's just good, healthy, satisfying food.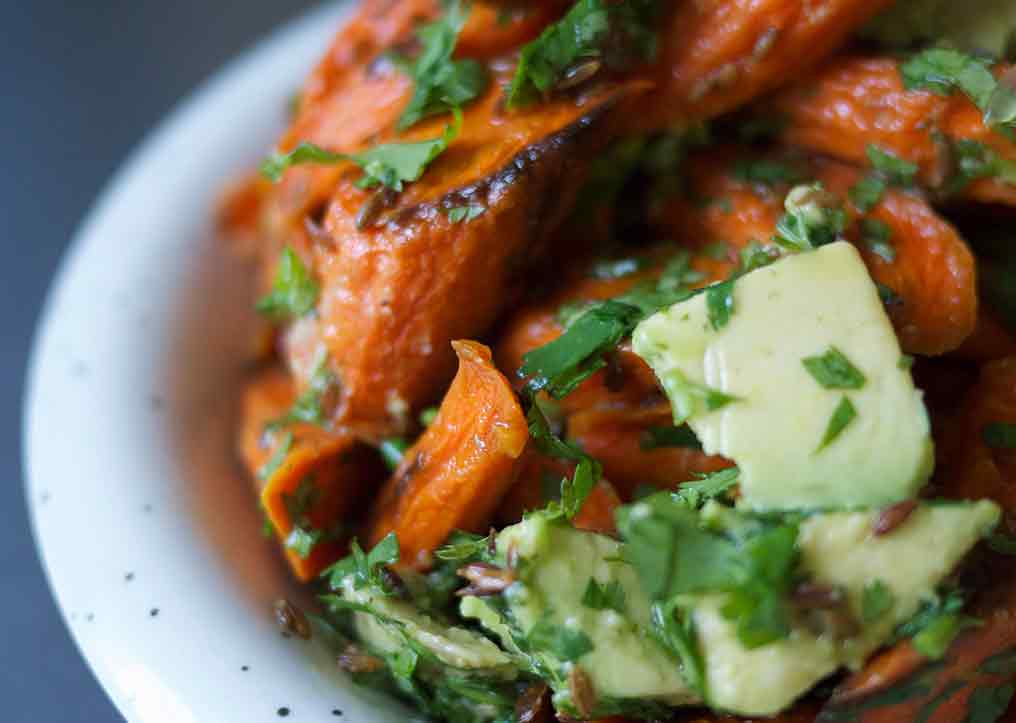 Carrots are roasted with cumin seeds, salt, and olive oil until browned, giving them wonderful soft insides and lovely caramelized edges. The cumin seeds add crunch and the subtle flavor of cumin throughout.
Then, the carrots are tossed with what seems like an excessive amount of lemon juice and quite a bit of cilantro, but the avocado cubes added at the end balance perfectly the bite of the lemon, the sweetness of the carrots, the earthiness of the cumin, and the bright green herbaceous flavor of the cilantro. It's just perfect.