Subtle hints of classic pumpkin pie spices complement the sweet squash undertones of this perfectly-sweet pumpkin cheesecake.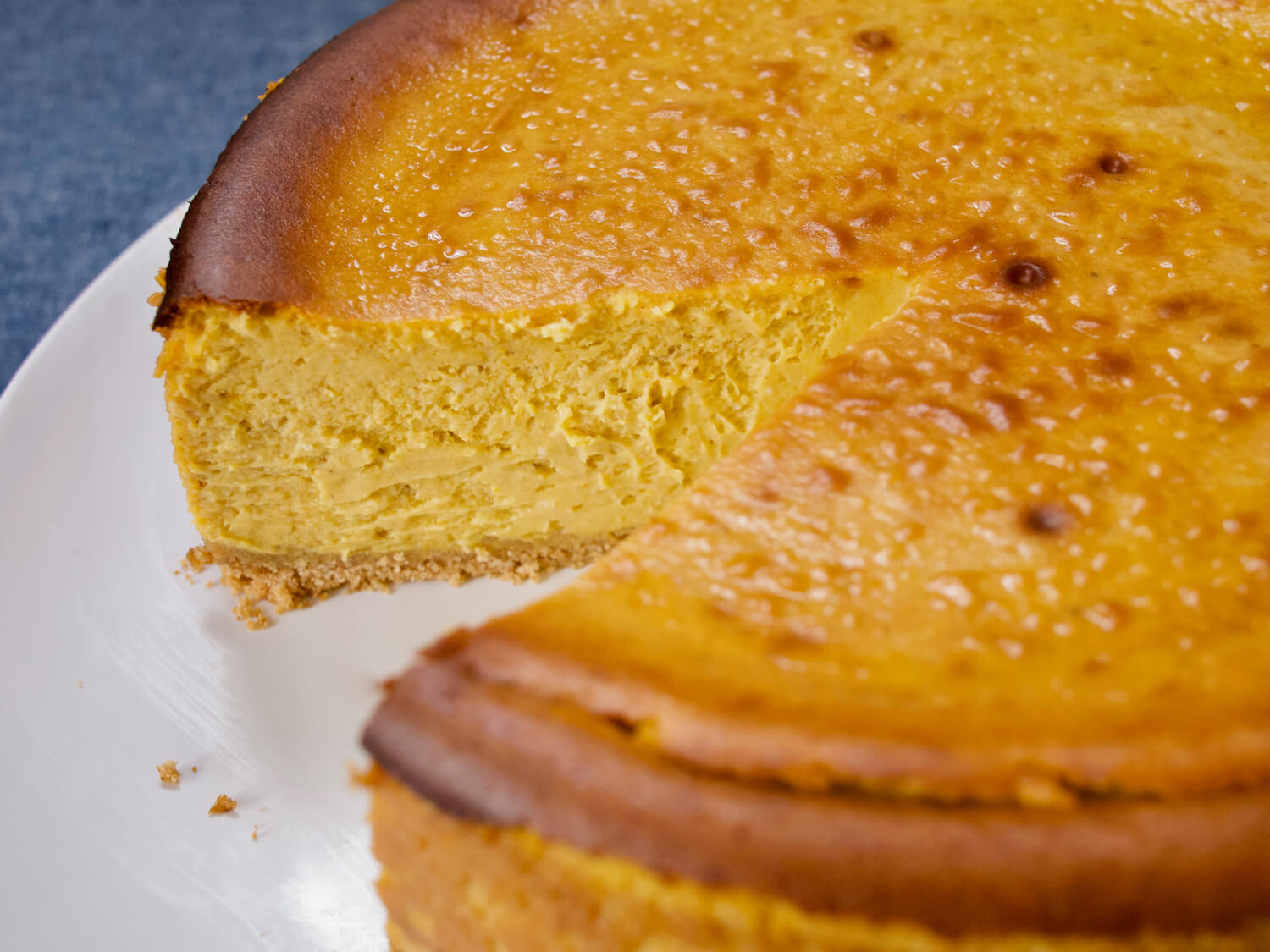 Sometimes cold pumpkin pie straight out of the fridge the day after Thanksgiving tastes even better than it did the day before. The sweetness is cut by the chill, and the custard is almost creamier than every after setting in the cold overnight. Why not get the same effects by making a pumpkin cheesecake instead?
This cheesecake is tall and impressive enough with its striking orange hue to be the centerpiece of any dessert table, and it's not overly complicated to make. Since it needs at least 12 hours in the fridge before serving, it's a true make-ahead dish. A blend of classic pumpkin pie spices give it that familiar autumnal warmth, but the use of goat cheese as well as cream cheese adds a depth to the overall flavor, keeping you wanting for more after every bite. And a bonus - instead of spending hours preparing and chilling a flaky pie crust, you simply press buttered graham cracker crumbs into the pan!