Vanns Quebec Steak Seasoning is the secret ingredient that makes the flavor of these burger patties shine.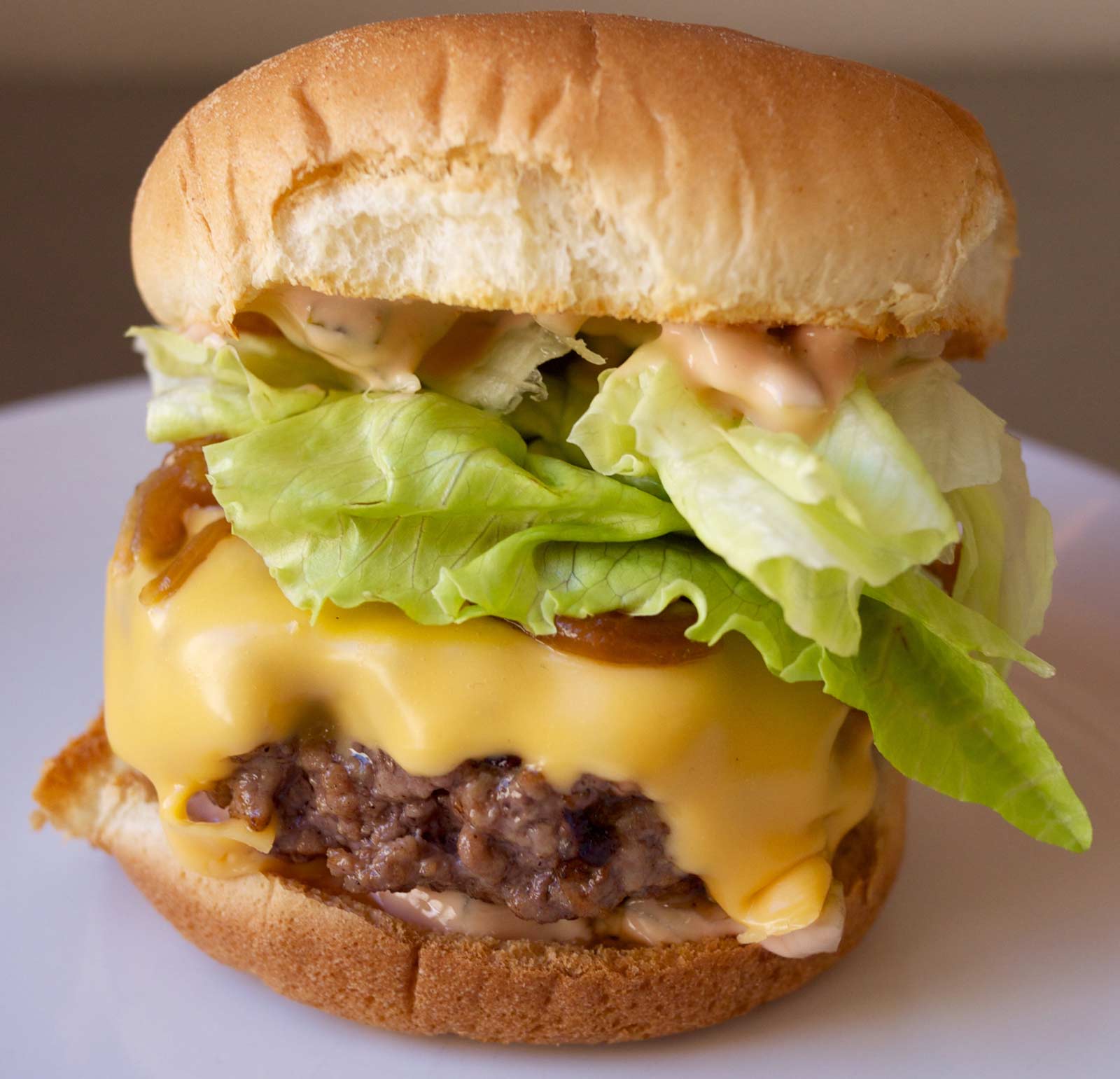 This is more of a template for a burger than a burger recipe, though you can happily follow each instruction from start to finish and end with with a wonderful cheeseburger in my favorite style, which is that of the In-N-Out burger, which, if you order it like I do, comes with caramelized onions, "Special Sauce," perfectly melted American cheese, a toasted bun, and some crisp iceberg lettuce for crunch. You are welcome to try one or all or none of my favorite burger additions, but definitely try the main attraction, the patty. And if you're already in summer grilling mode, feel free to take these burgers to the grill!
I've beefed up the patty for this recipe, pun intended, not at all sorry about it. Instead of a thin fast-food patty, these burgers have nice quarter-pound patties, and they're seasoned with Vanns Quebec Steak Seasoning on the outside, which gives each bite a burst of flavor. It's an awesomely versatile blend that can be used on anything from steak (obviously) to burgers to vegetables.