There's a small restaurant chain in Los Angeles called Zankou Chicken that is well known for its super secret chicken shawarma recipe, which is crispy and juicy and beautifully spiced and comes with a crazy-good garlic sauce that will make your breath reek for at least the next few hours if not days. It's a place that causes cravings, and while it's not that pricey, I much prefer to be able to make my own chicken shawarma whenever I want to, rather than being held hostage by the operating hours and cash-only rules of Zankou.
This recipe is as close as I've come to replicating their delicious chicken. It uses the leftover spice blend from the Tabbouleh recipe -- making both for the same meal would be a wonderful idea, as the spiced coolness of the Tabbouleh complements the savory crispiness of the chicken. If you don't want to use the Tabbouleh spice blend, you can add some cinnamon, which I've specified in the ingredients.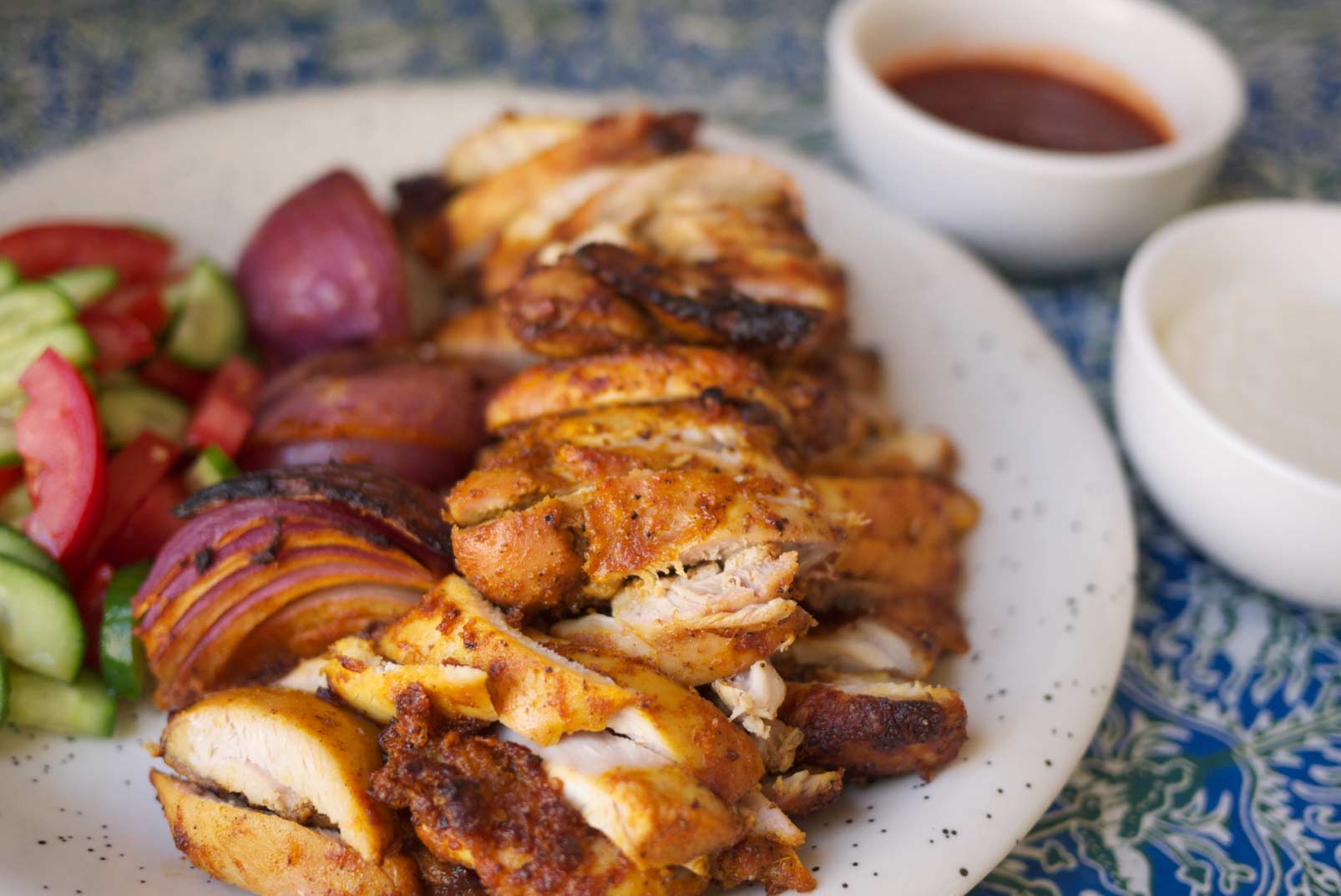 This is a great dish for a dinner party, or to keep in the fridge for a few days' lunches or dinners. It reheats beautifully, crisped up in a pan with some olive oil.