A sweet, bright, and tart dip made from roasted peppers and walnuts is a great appetizer or addition to a mezze meal.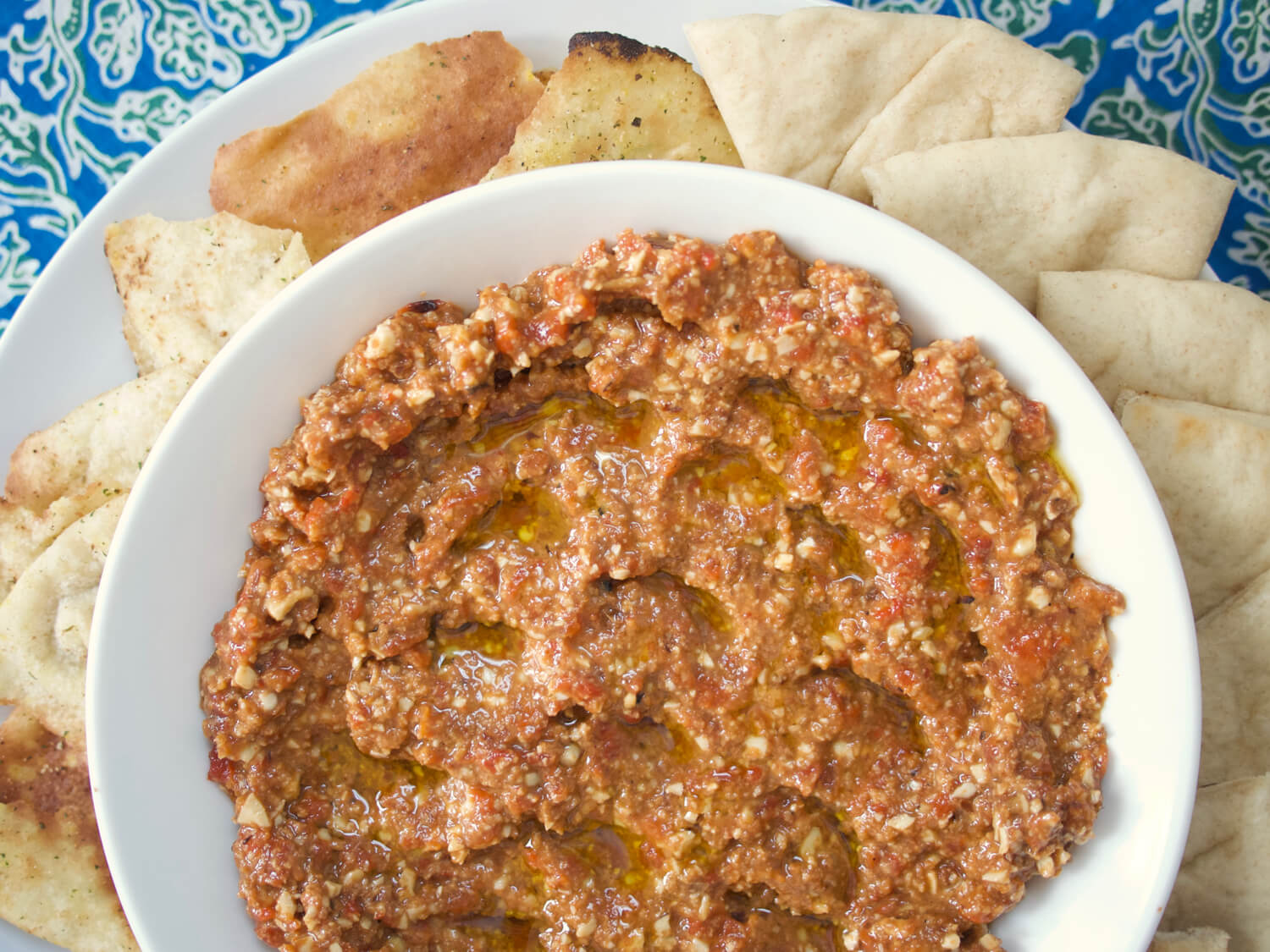 The word "muhammara" in Arabic translates roughly to "reddened," which is completely appropriate for this spread. Sweet roasted red peppers provide the base, with crunchy bits of toasted walnuts providing texture. Cumin, Aleppo-style chili flakes, and hot paprika add a depth of spice and heat, while pomegranate molasses and lemon juice provide a punch of tartness.
This dip can be made without a food processor, as it's not intended to be a uniform paste, like hummus. It's delicious served with pita or crudités, but can also be added to sandwiches, dolloped on scrambled eggs, or used anywhere else that you might want to add a pop of flavor!