The earthy spice of Vanns Harissa, slight green bitterness of Vanns Celery Seed, and heat of Vanns Aleppo Style Chili Flakes bring some excitement to tender roast chicken, with sumac-marinated red onions adding a pop of brightness.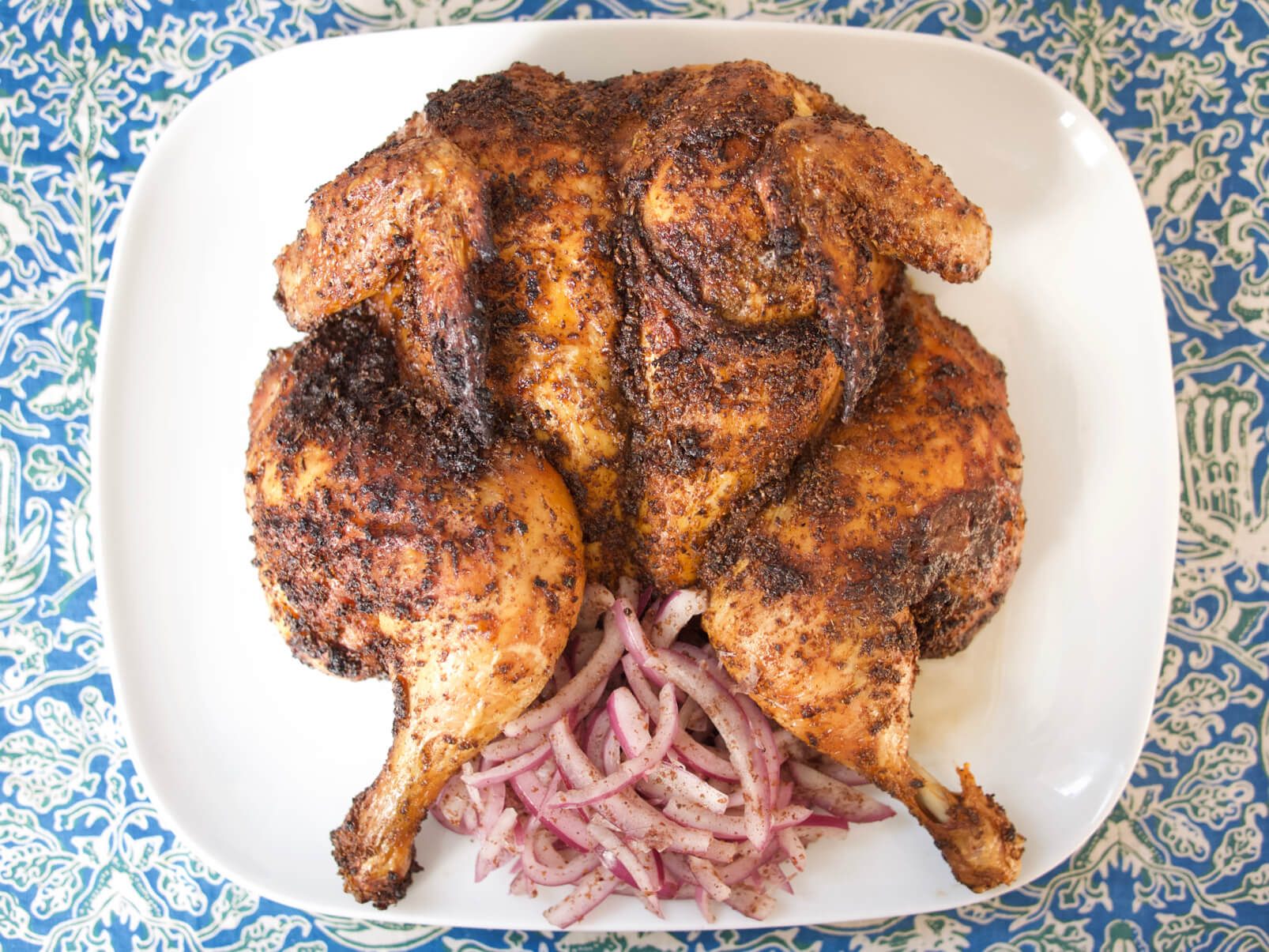 If you've never butterflied a whole chicken before, now's the time to try it. You don't even need a knife - just a study pair of kitchen shears. It's worth the slight effort to remove the backbone and flatten the chicken out, which results in much more even cooking of the light and dark meats, providing a roast chicken with truly juicy white meat and tender dark meat. The spice blend rubbed all over the chicken steps the flavor up a notch further, a perfect blend of complex earthiness and spice, which will have you coming back for more.
Sumac onions brighten the dish, cutting through the richness of the roast chicken with a simple marinade. This recipe makes a great centerpiece for a dinner party or as part of your meal prep for the week ahead, providing a flavorful protein to go in salads or to be reheated as part of a hot meal.