Romesco, a classic Spanish sauce of pureed roasted peppers, spices, nuts, and vinegar, goes beautifully with every kind of vegetable, raw and cooked - here it's paired with garlicky green beans cooked low and slow in butter for a beautiful browned flavor.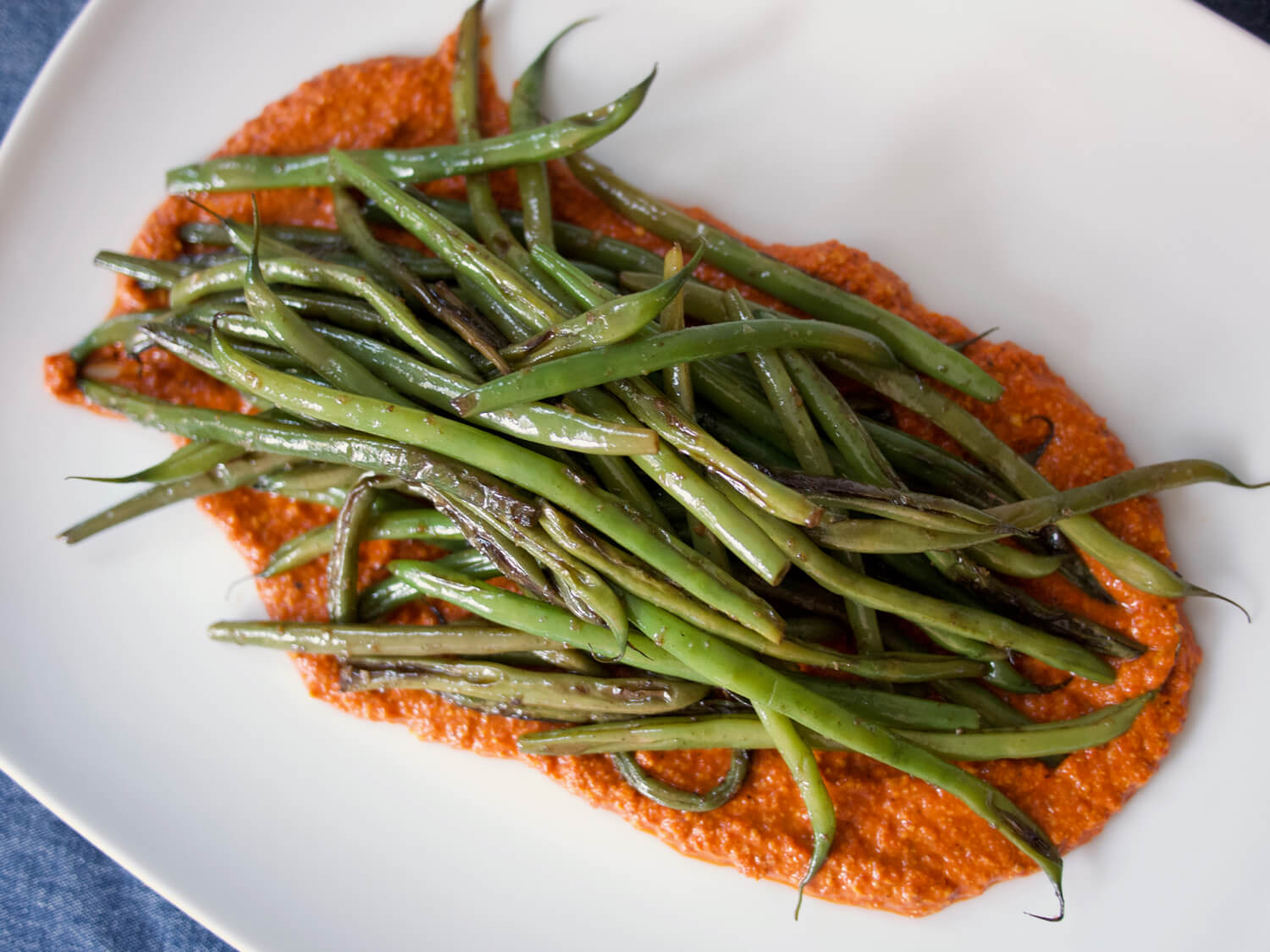 There are two parts of this recipe that you'll want to add to your regular rotation after you make it. First, the romesco sauce - just as easy to make as pesto in the food processor, and an immediate flavor boost to any vegetable dish with it complex combination of the sweetness of roasted peppers, the nuttiness of almonds and hazelnuts, the bite of red wine vinegar and garlic, and the depth that Vanns Smoked and Sweet Spanish Paprikas bring to it all.
And second, the method of cooking the green beans. These aren't the al dente kind that you're used to seeing in a niçoise salad, still snappy and bright green, but they're not the kind that have been cooked to death either. Instead, they're browned in butter to develop flavor and then cooked low and slow in their own juices until perfectly tender. Garlic added at the very end gives a lift to their earthy, sweet flavor, and unites them beautifully with the romesco sauce smeared on the platter beneath.
You can always make the romesco without the beans and the beans without the romesco! But give them a try together at least once for a beautiful side dish that looks like it took more effort than it really did.