This mix of Vanns spices, nuts, and seeds, toasted and coarsely ground, can add flavor and sophistication to a variety of savory dishes.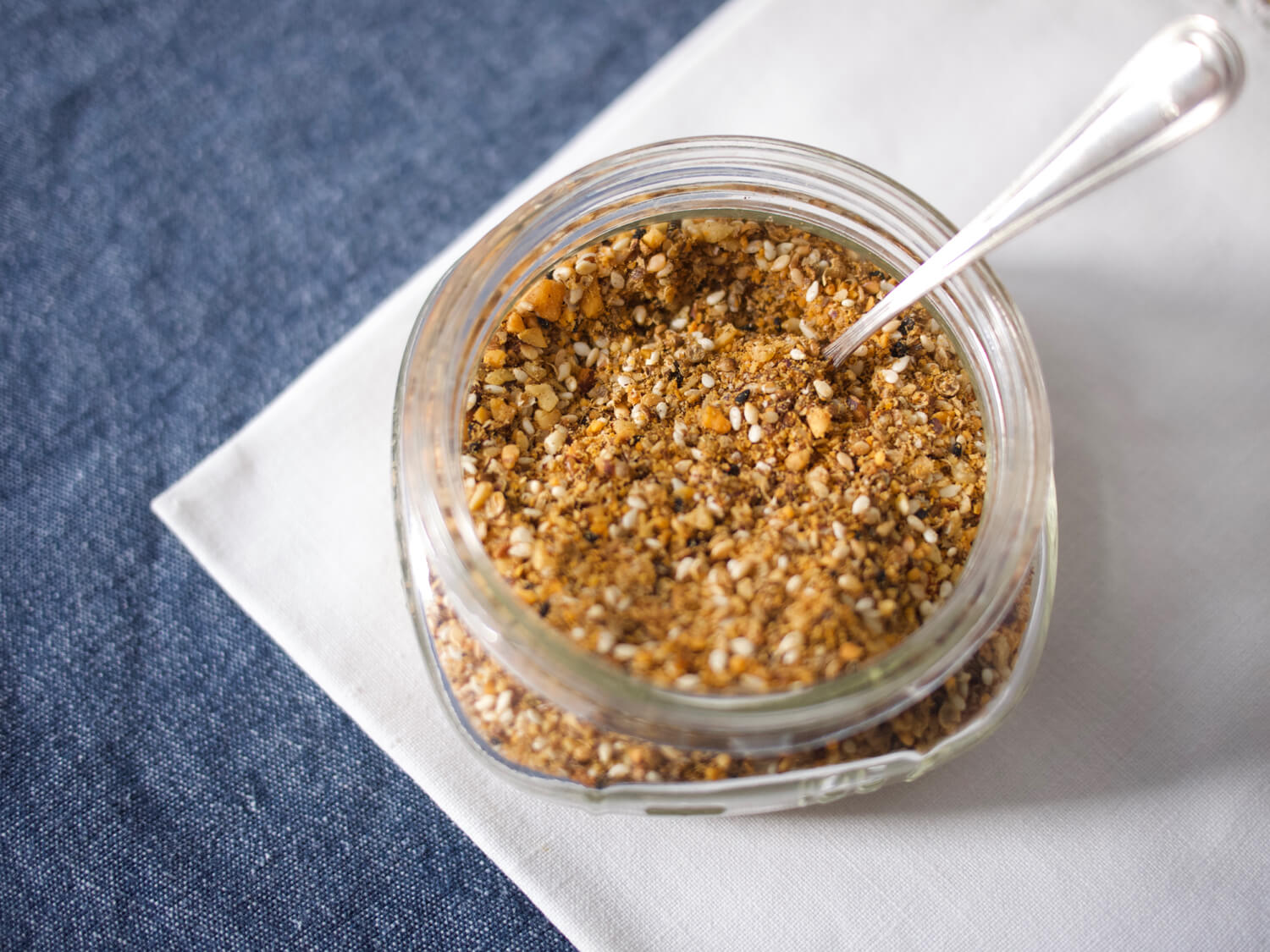 "Dukkah" is a term that can technically be used to decribe any mix of nuts, seeds, and spices that has been coarsely ground in a mortar and pestle -- this version uses hazelnuts for a toasty, nutty flavor, as well as a mix of savory, peppery, earthy Vanns spices to create a condiment that can be sprinkled over just about anything that could benefit from an infusion of Middle Eastern-ish flavor.
Sprinkle it over your homemade hummus to wow at a potluck, over a simple salad as a more flavorful substitute for the crunch of a crouton, over roasted vegetables, chicken cutlets, poached eggs -- the only limit is your imagination! Once you have this dukkah in your pantry, you'll want it to become one of your staples.