What do you call something that's a sauce, a paste, a flavor-adder, a spark of heat and a touch of earth, a zing to be stirred into soups and pilafs, mixed with yogurt and hummus, spread on sandwiches and mixed into marinades?
Why, harissa, of course!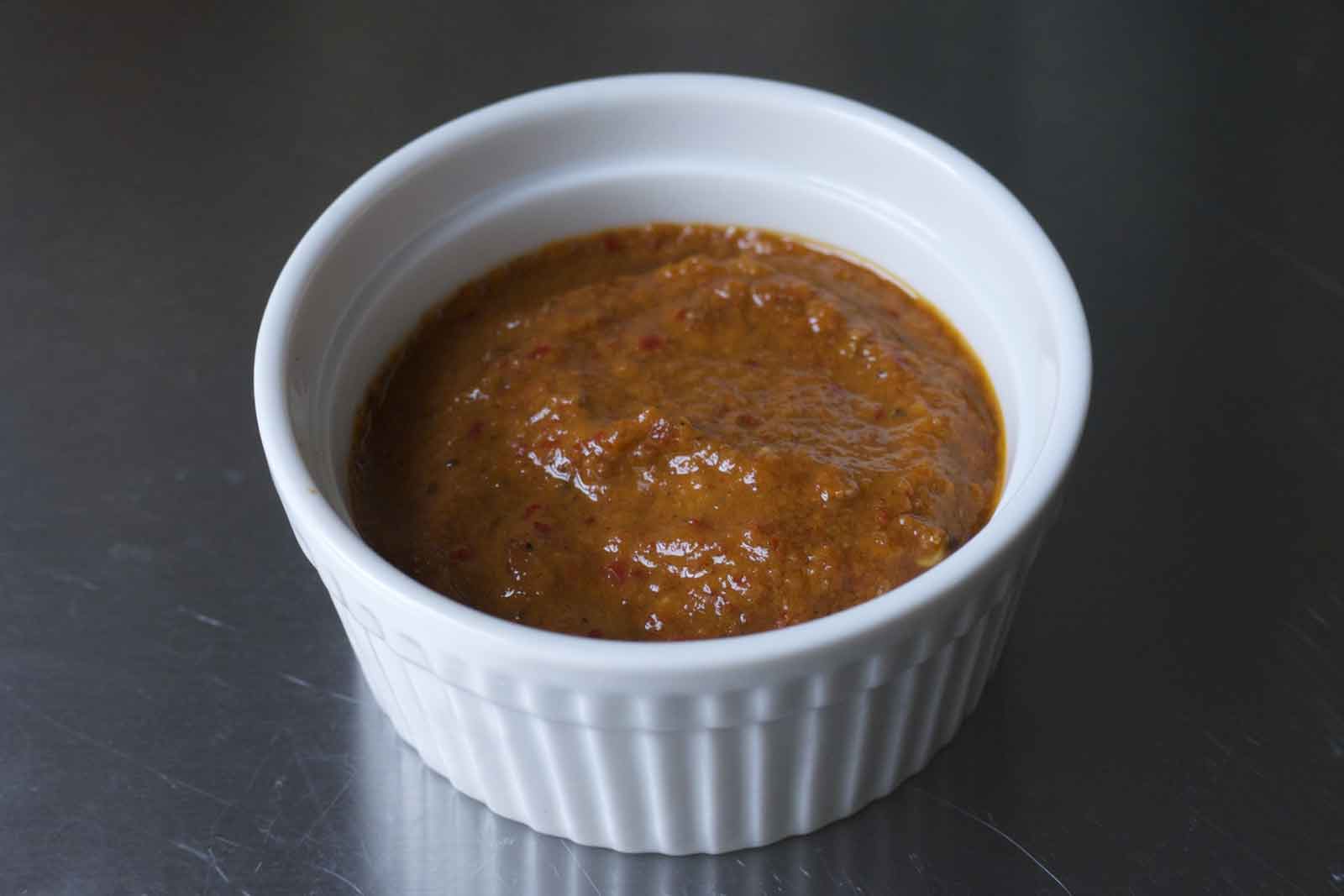 Perhaps you've seen it popping up in restaurant menus more and more these days, or working its way into the recipes you look up online. Perhaps you are already familiar with this wonderful sauce, but you haven't quite taken the step of making it at home. Perhaps you already make it at home all the time, but are looking for a new recipe.
Originating in Tunisia, harissa is a blend of many spices in a base of a few different kinds of peppers — usually one to create a smooth, sweet base, and another to add a pop of heat. In Tunisia, and the other parts of the Middle East to which it has spread, it's used as an ingredient in stews and couscous, though with its increasing popularity has come a variety of new uses.
Harissa is traditionally made in a mortar and pestle, which provides a chunky, slick texture as the ingredients combine with the olive oil that's used to bind it together. We have been known to throw it in a blender when pressed for time or lacking arm strength. A food processor isn't a great idea, as it won't do very well with the dried chiles in this recipe.
The amount of chiles de arbol is variable in this recipe, as is how you handle them. 1 oz. with seeds included will produce a fiery paste with a significant amount of heat.
To reduce the heat, remove the stems and seeds before soaking, reduce the amount of chiles, or both. 1/2 oz. of de-seeded chiles will still give you a nice, gentle heat.
Also, using the whole spices here really is worth it. The toasting and grinding brings out the best of their flavors. But if you're in a pinch, use the same amount of pre-ground spices without toasting them, and you'll still be pretty happy with the taste.