A lightened up version of the classic curried chicken salad.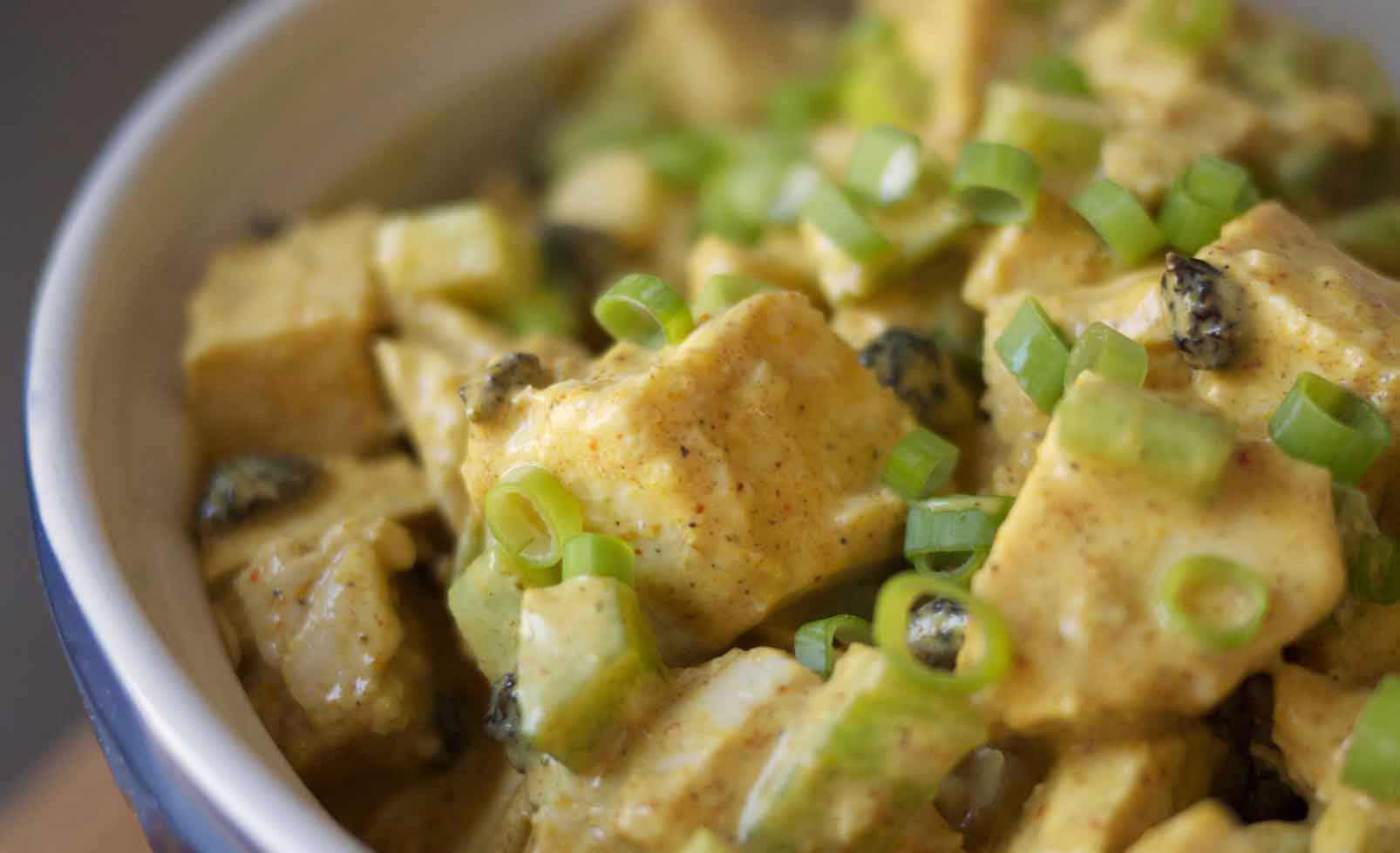 Curry powder really shines in this Curried Chicken Salad, which is just right on a warm day when you want something cooling and flavorful with a little punch of spice. Rather than the traditional mayonnaise-based salad, the recipe below uses mostly yogurt with a little mayo added for flavor and texture, drastically reducing the fat content of the recipe. And curry flavors and yogurt are meant to be together -- just think of how great an Indian curry is when topped with a creamy yogurt raita.
This salad also incorporates some currants plumped in red wine vinegar, for a little punch of sweet and sour, some crunchy celery for texture, and a little honey in the sauce for sweetness. It's all finished off with some sliced scallions, which add that perfect amount of green, onion-y flavor. Enjoy!