Juicy lamb meatballs seasoned with a Turkish spice blend make for a delicious sandwich filling or appetizer.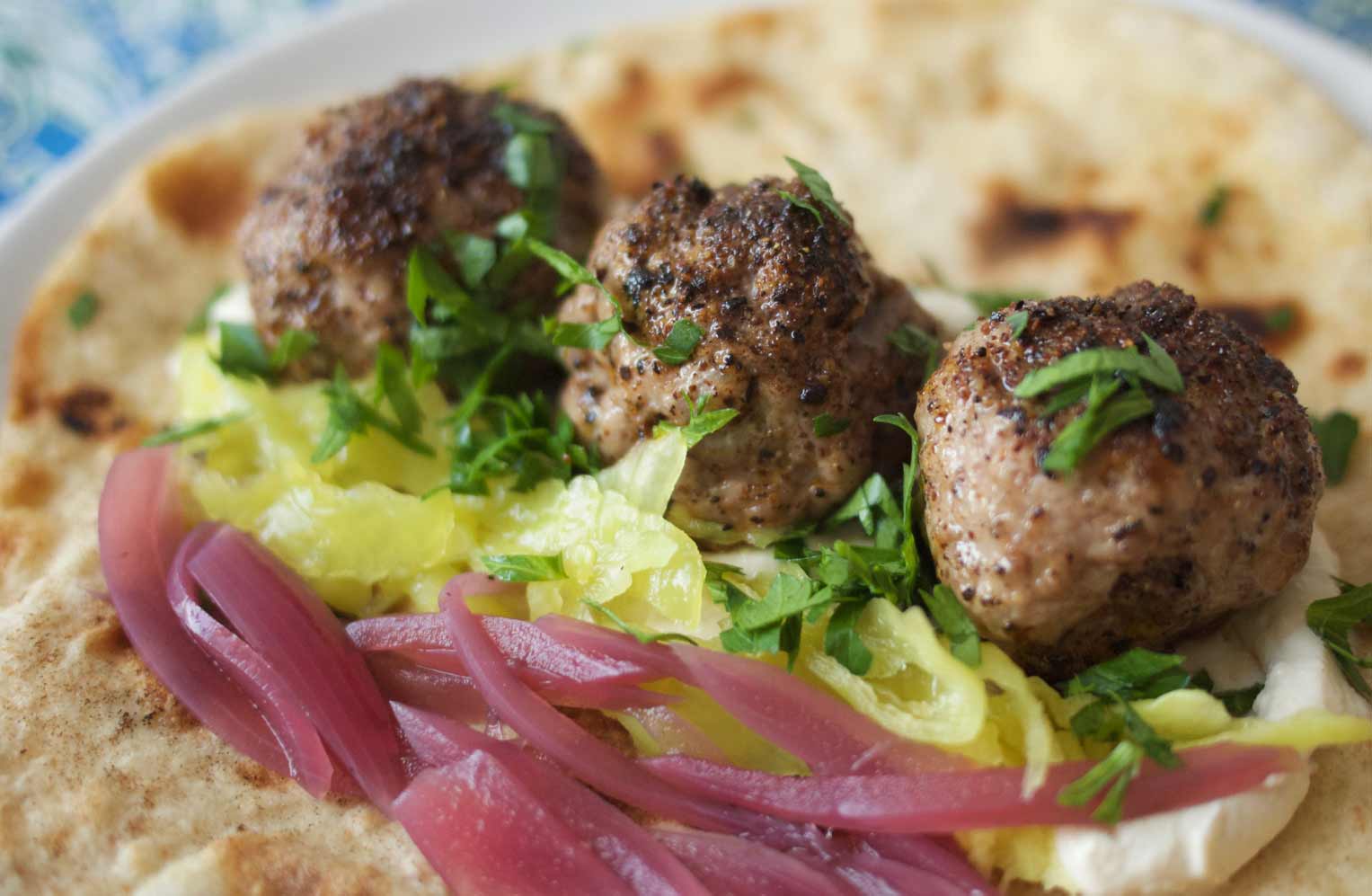 All meatballs should be as easy to prepare as these are - there's no spattering oil, no time-consuming browning on all sides in a pan, no draining of fat on paper towels. Instead, you just preheat the broiler, mix the lamb with the seasonings in a bowl, shape into meatballs, and broil until done! The recipe below puts the meatballs in a sandwich setting, combining them with sumac-pickled onions, a yogurt-tahini sauce, and some other accoutrements inside of a fluffy pita bread. The sandwich makes for a great lunch or dinner, but these meatballs can easily be adapted as an appetizer - just serve them with the yogurt-tahini sauce for dipping!
The seasoning blend is based on the classic Turkish Adana Kebab seasoning, with sumac for tartness, cumin for earthy spice, and Urfa chili pepper for heat. Some of the seasoning blend is combined with the lamb, while more is sprinkled on top before broiling for extra flavor. You'll be amazed at the way the spices cut through the gamey fat of the lamb to create a perfectly juicy, savory meatball, with none of the mess!