A crisp, salty, and spicy alternative to chips, that happens to be pretty healthy, too!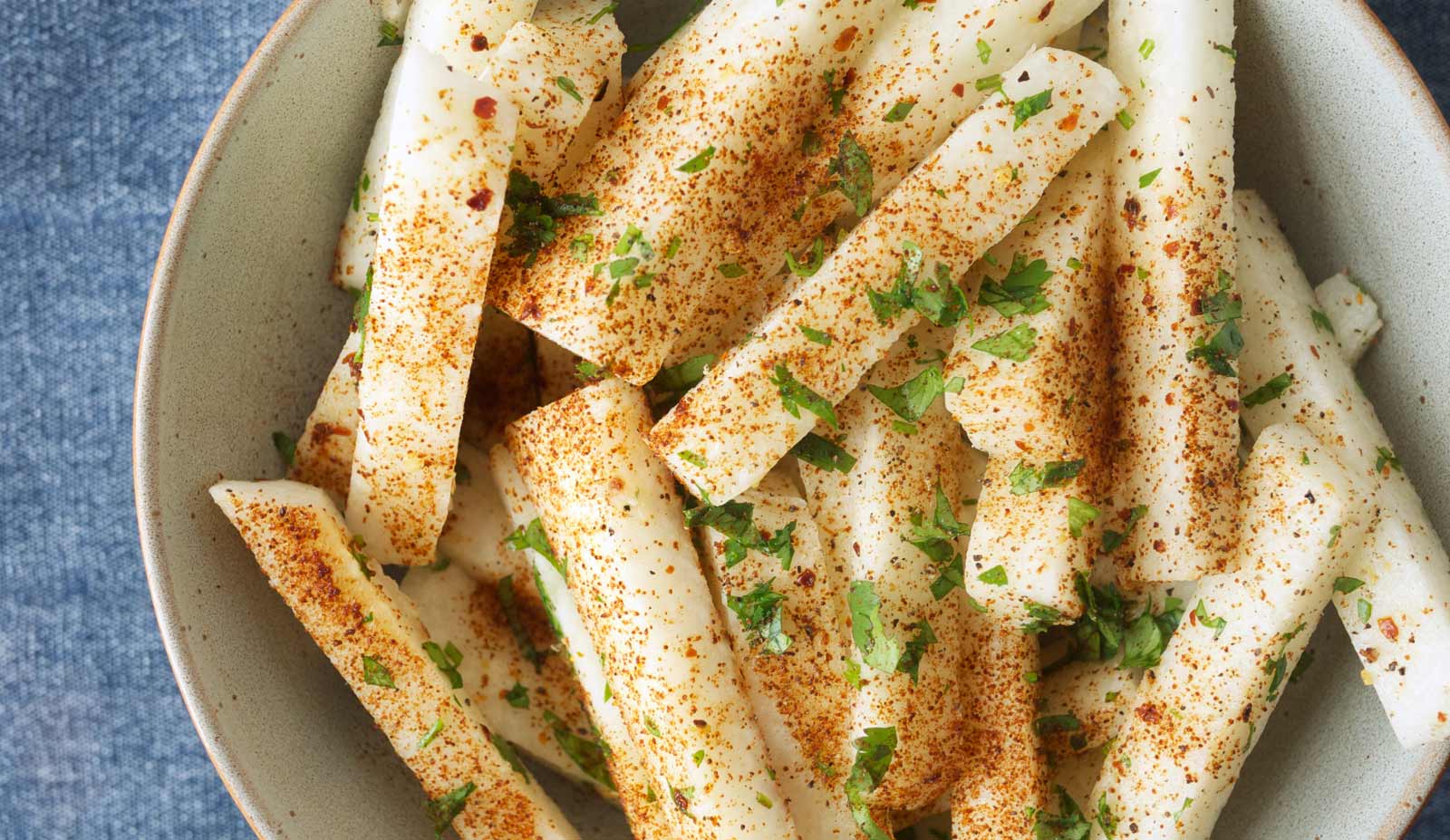 If you've never heard of the jicama, here's a quick primer! It's pronounced "hee-ca-ma," it's crisp, crunchy, and very refreshing, and its neutral taste lends itself to being jazzed up with exciting flavors.
This version of jicama is a great snack alternative to chips - it has a similar satisfying crunch and savory-salty flavor, but without any of that deep-fried guilt added on top. The combination of chili and lime with jicama is well-loved as a snack across Mexico. This version uses two kinds of chilis to add spice and smoke - the flavors are totally adjustable to suit your desired level of heat. Give it a try for a wonderfully refreshing and healthy summer snack!