Father's Day is coming up this weekend, and you know what that means -- big, tasty breakfast time! If you're going for a savory situation, with bacon, eggs, toast, and whatever else Dad loves, this is a great recipe to add a touch of sweetness to the end.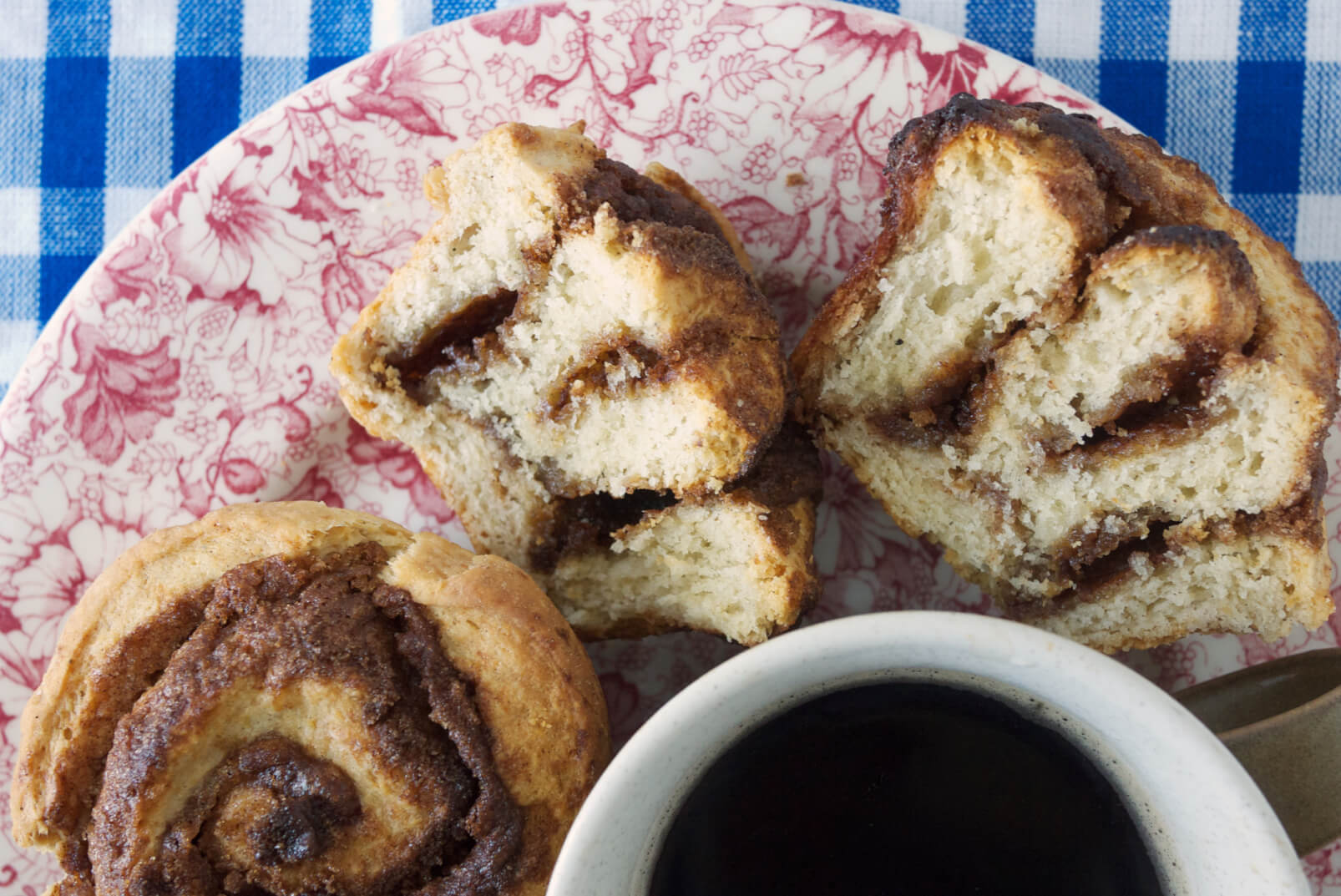 These cinnamon cardamom rolls are just the perfect level of sweetness, and a hint of cardamom adds some excitement to the traditional cinnamon-sugar flavors. The dough is simpler and quicker than the yeast dough of a traditional cinnamon bun -- this one is more of a quick bread, using baking powder to make it rise instead of the more time-consuming yeast.
Give these rolls a try on Sunday morning! I think you and Dad will both be pleased.