Sizzling fajitas are always an impressive sight at a restaurant, but you can make them easily at home with Vanns Fajita Seasoning!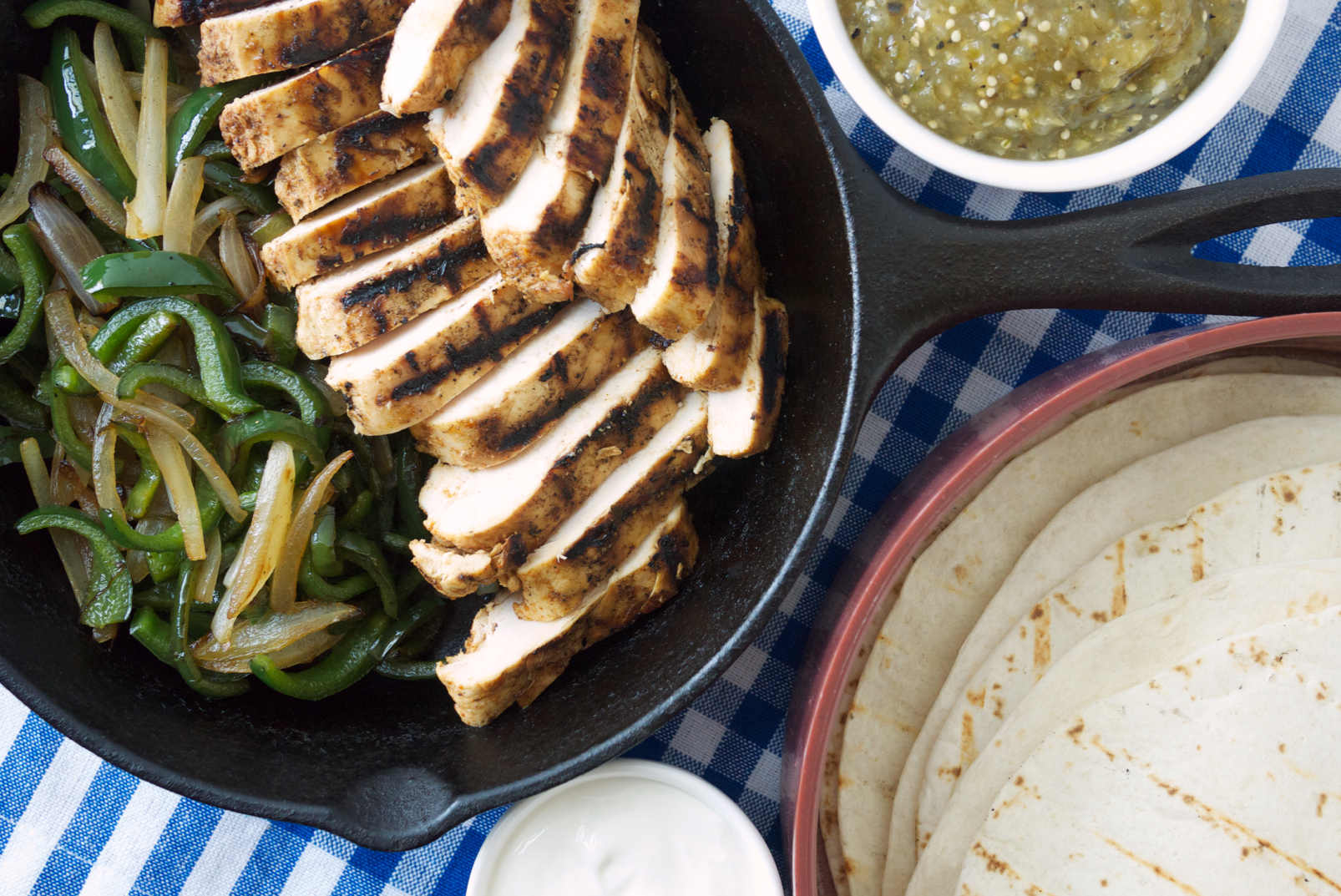 This method of making fajitas borrows from the classic French technique of making a chicken paillard, in which a chicken breast is pounded flat, so that it will cook evenly, marinated with citrus and seasoning, to make it flavorful and juicy, and then cooked over a hot flame. The citrus is tangy lime in this case, and the seaoning is Vanns Spicy Fajita Rub, if you like a little heat, or Vanns Fajita Seasoning, if you like things on the mild side.
The chicken is served with caramelized onions and poblano peppers, which can be replaced with bell peppers if those are easier for you to find. Wrap the tangy, flavorful chicken and the sweet vegetables up in a flour tortilla with some sour cream and salsa, and there's dinner!