An old-fashioned method of fruit preservation yields a tangy, fruity syrup that can be added to soda water, cocktails, and more.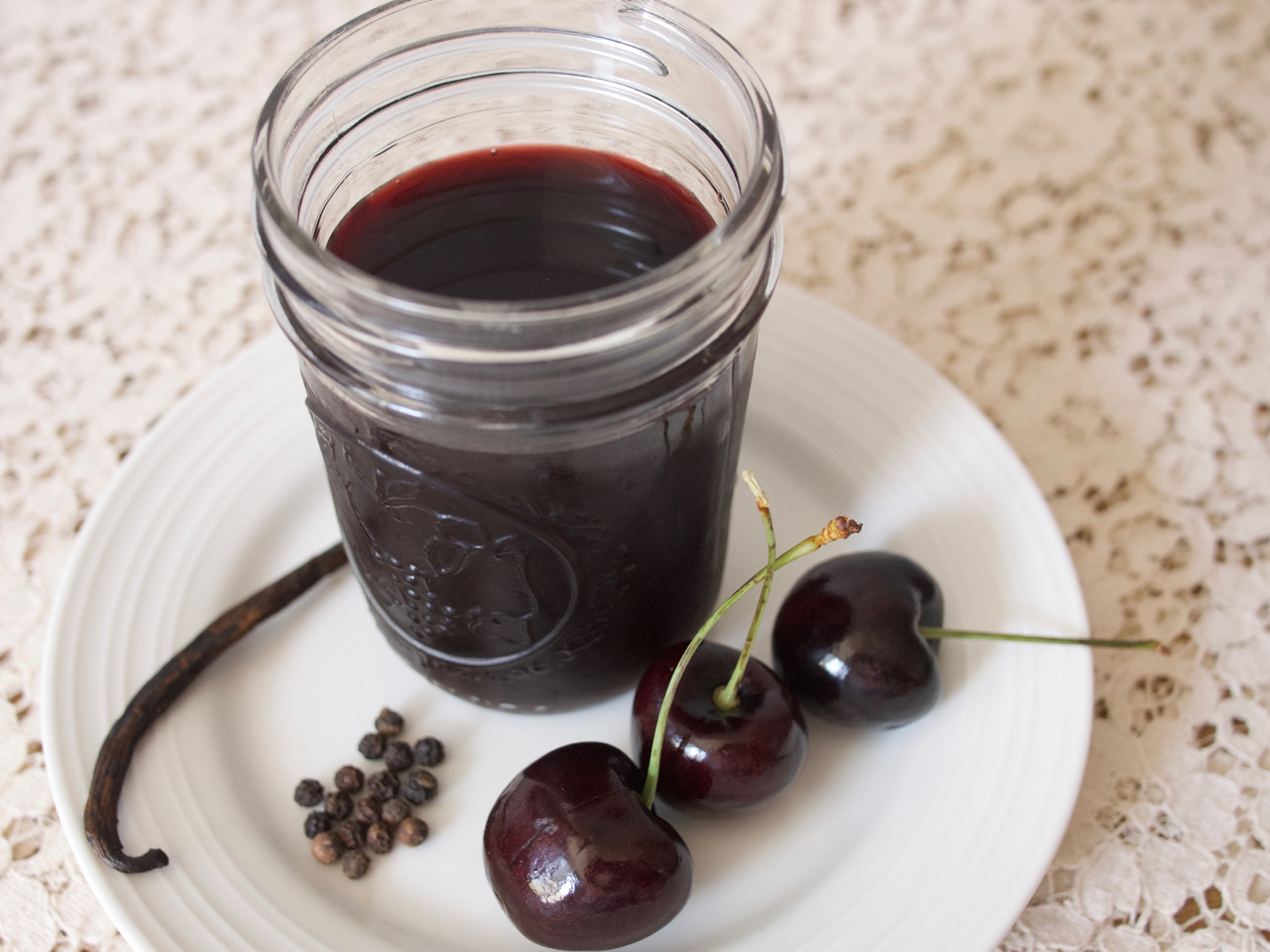 A shrub isn't just a bush you might find in your front yard -- it's also a method of fruit preservation that has existed in various forms since the 15th century, and is making a big comeback today. A shrub uses vinegar and sugar to preserve the flavor of fresh fruit, creating a refreshing syrup that is both sweet and tart, and can be infused with various other flavors to enhance the original taste of the fruit.
This version takes advantage of cherry season by combining fresh cherries with vanilla and black pepper, which bring out the dark, juicy flavor of the fruit while adding spice and depth. Stir a few tablespoons into sparkling water to make your own soda (with much less sugar than a storebought version!), use the shrub in a cocktail, add it to a salad dressing, or even use it in a meat marinade. It'll keep in the fridge for up to six months, so you can enjoy the flavor of cherries far past the end of their season.