You may have heard rumors about how carnitas are cooked. Rumors about vast quantities of lard, in which massive chunks of pork swim, braising over the lowest heat possible until they're fall-apart tender. Well, these rumors are true -- this is how carnitas are traditionally made, but the traditional way is not the only way.
This absolutely genius recipe adapted from Serious Eats proves that you can make beautifully tender carnitas with that trademark crispness without having to put a chunk of your savings towards pork fat. Instead, these carnitas are oven-cooked, packed tightly together with a drizzle of vegetable oil, creating a moist braising environment that softens them up beautifully. The liquid is then poured off, the fat separated and poured back over the meat, which is then pulled into shreds and placed under the broiler to give it brown, crisp edges.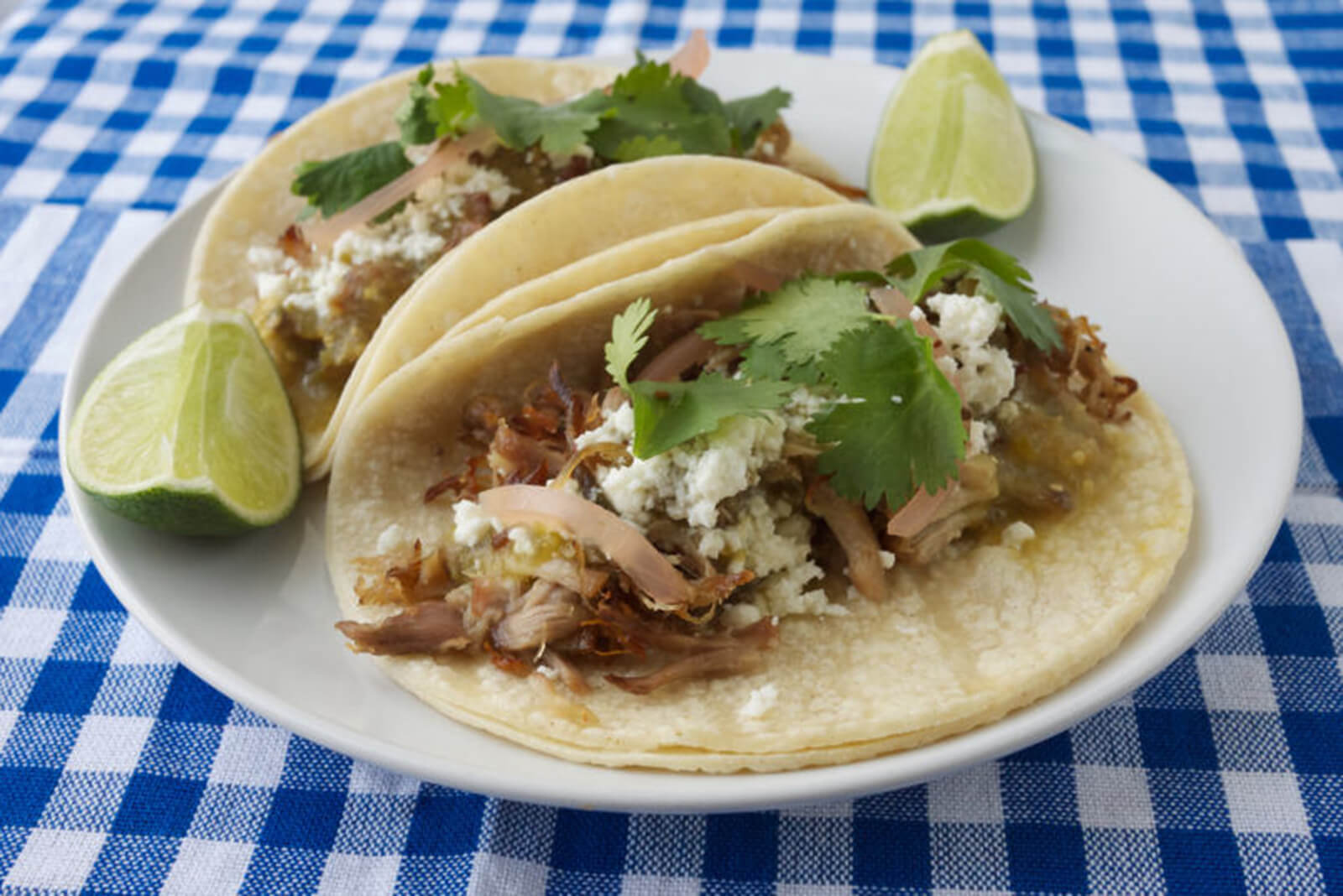 Vanns Cinnamon Sticks and Vanns Bay Leaves provide the perfect hints of warmth throughout. And, as a bonus, this recipe uses the leftover pork juices to make a savory, bright tomatillo salsa to drizzle over the meat! Everything you need for the best taco night ever is right here.