There are chili recipes that have been handed down from generation to generation, kept locked away in boxes and in the minds of the people in on the secret. There are chili recipes that require hours and hours of work and combinations of mysterious flavors that unite to form something considered by its makers to be the absolute perfect chili. These chilis exist, and this recipe is not one of them.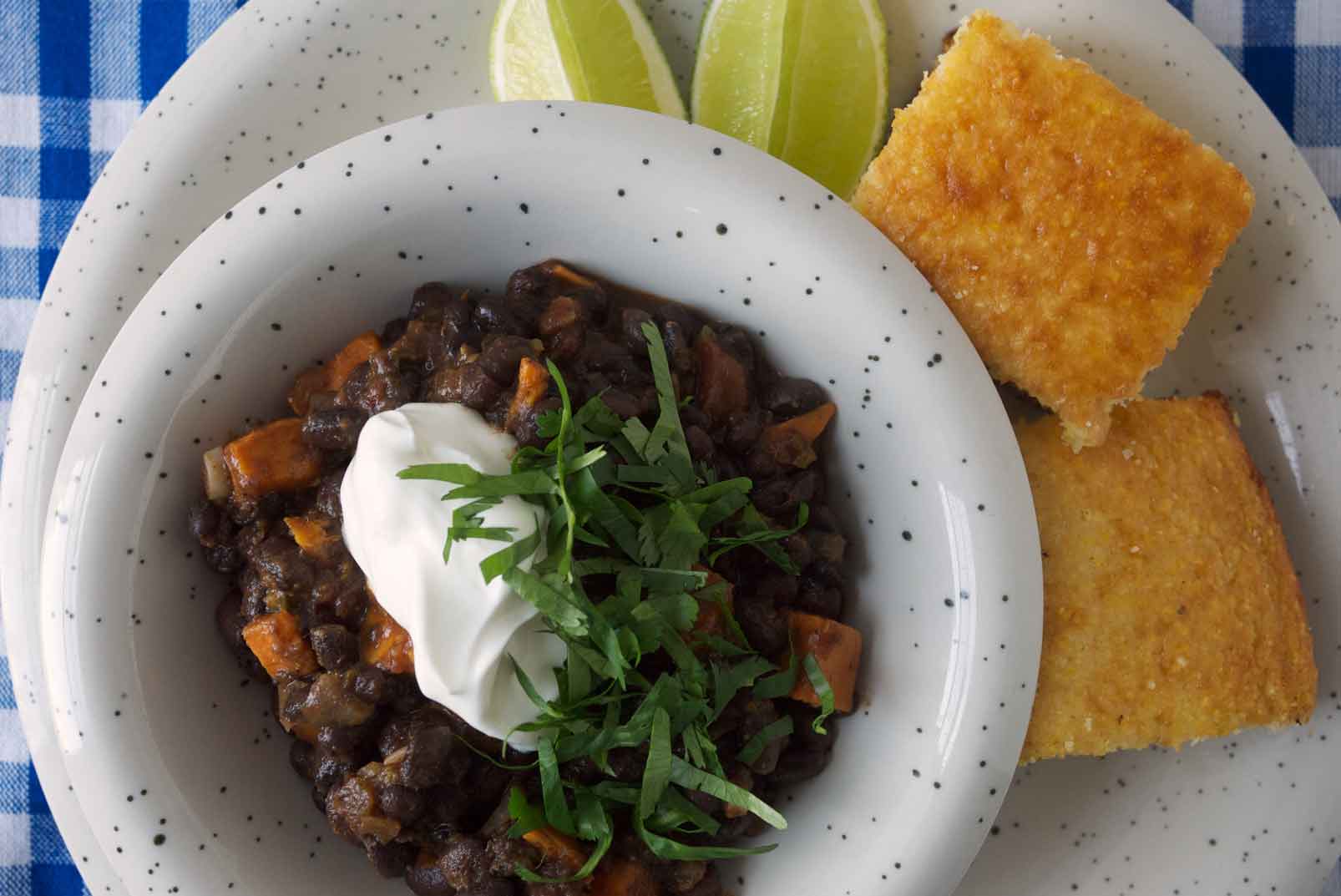 Instead, this is a weeknight chili, something that is delicious, hearty, warming, and healthy, making the most of the spices that go into its making. The earthiness of black beans and the sweetness of sweet potatoes combine to make a vegetarian chili that ends up tasting much more delicious than you'd imagine from its simple ingredients. Chipotle powder provides a smoky spice, while ground cumin and Vanns Dark Chili Powder give it that chili-flavored backbone that we all want from such a dish. Top with a dollop of sour cream, a sprinkling of cilantro leaves, and a slice of your favorite cornbread (mine is here), and you have a surprisingly complex, inexpensive, and easy weeknight chili.
I've given you instructions on making it with both dried and canned beans. If you have the time, the dried beans are worth it, as you cook them with some spices that multiply the delicious flavor of the dish. But canned beans will give you a tasty chili too, don't worry.