by Lydia Whitlock — May 5th, 2016
If you've never had horchata, you're missing out on an icy cold drink that is somehow both creamy and refreshing. Essentially, it's a sweetened, flavored almond-rice milk. If that doesn't sound super appetizing, I understand. It's sounds like a health food, and while this recipe is not unhealthy, it's purely an indulgence, a sweet, creamy drink to be enjoyed on hot days when you want something a little spiced, but still energizing and refreshing. The coffee and cinnamon work wonders together, and the almonds and rice, blended and strained, create a creamy but not-too-thick texture that is just right.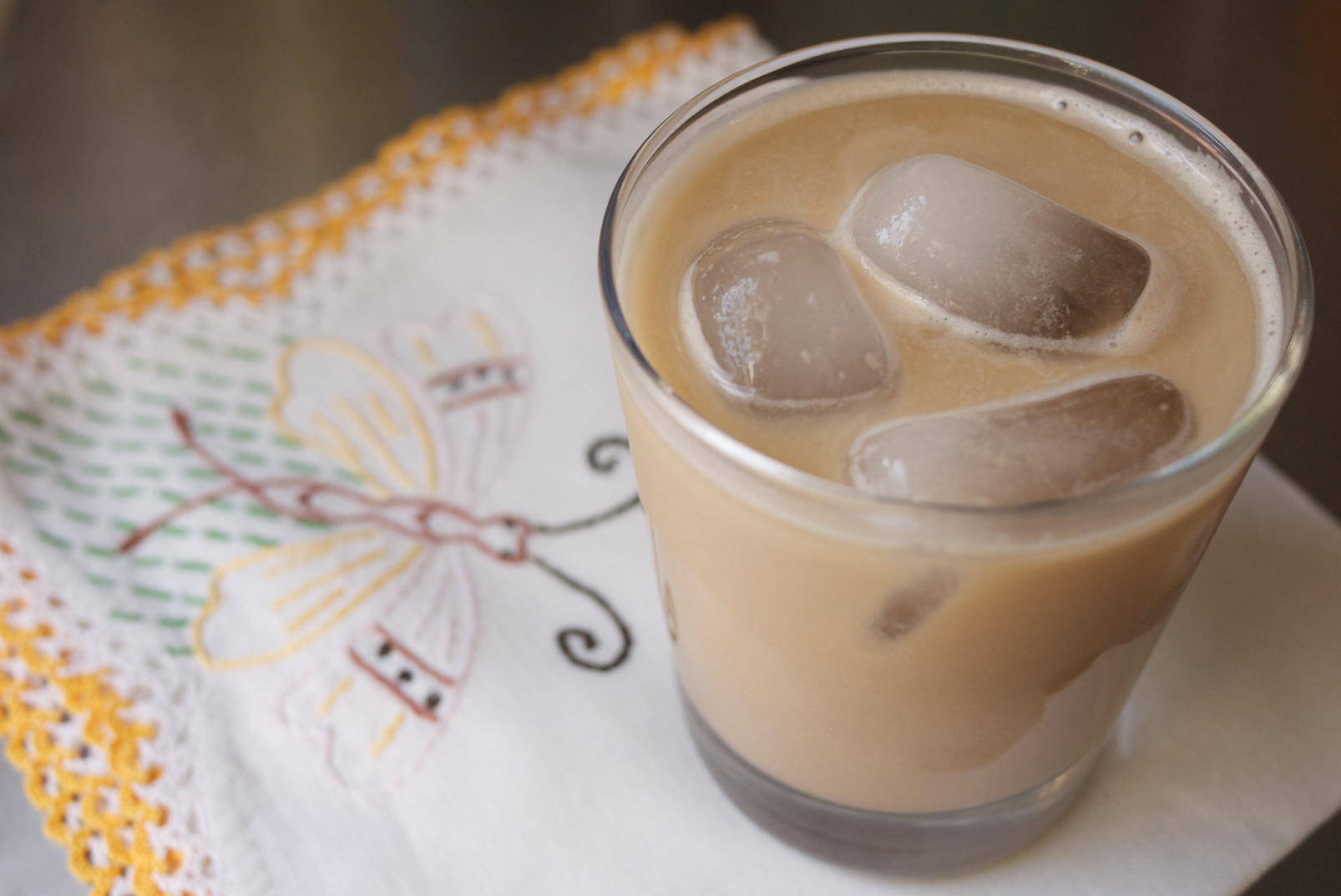 INGREDIENTS
1/3 cup long-grain rice, white or brown
2/3 cup raw almonds
2 Tbs. whole dark-roast coffee beans (or whatever you have on hand, really)
1 2-inch Vanns Cinnamon Stick, broken in half
3 cups hot water, not boiling
1 cup cold water
4 Tbs. agave nectar or honey
PREPARATION
Place almonds, rice, coffee beans, cinnamon stick, and hot water in a blender and blend on high for one minute. Make sure the lid is on tightly, or you may experience an explosion of rice and coffee beans that is very difficult to clean up. Pour the blended liquid into a jar or other covered container and let it soak overnight at room temperature.
The next day, put the blended liquid back in the blender and add 1 cup of cold water. Blend on high for two minutes.
Line a fine-mesh sieve with one layer of cheesecloth and set it over a deep bowl, or use a nut milk bag, which, if you make milk from nuts frequently, is something that is very useful to have on hand.
Pour the re-blended liquid gently through the cheesecloth-lined strainer. When it has all been poured through, gather the cheesecloth in your hands and gently squeeze to extract as much liquid as possible.Whisk the agave or honey into the horchata. Serve over ice and store remaining horchata in a container in the fridge for up to a week. Shake before serving again.
You can use the horchata in smoothies, with granola, or anywhere else you might use almond milk — just make sure the other flavors go well with coffee and cinnamon! Or just drink it straight and enjoy.
Yields 1 quart. Adapted from Serious Eats.
Full post »